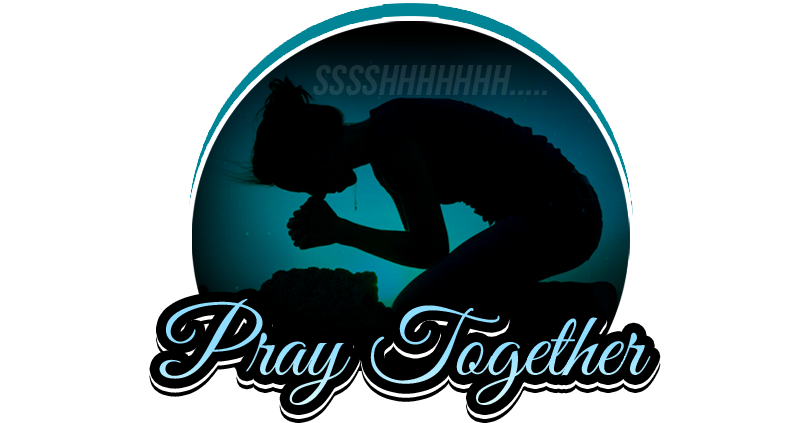 Posted
March 19, 2017, 2:06 p.m.
Please say I prayer that I am feeling better soon. What I thought was just my allergies flared up from the pollen has actually been diagnosed as an Upper Respiratory Infection.
---
Posted
March 18, 2017, 11:34 p.m.
Please pray for an urgent unspoken request regarding a couple of family members. All praises belong to God! Thank you so much in advance for taking the time to pray.
---
Posted
March 17, 2017, 10:02 a.m.
I've lost my way and need to get back on track for everything but mostly my eating habits. Please keep me in your prayers
---
Posted
March 14, 2017, 11:57 a.m.
I've been back and forth on this planet, even when it was Thrive before. I cannot seem to keep my motivation lately. My WHY is very important to me, but I can't seem to stay on point. Please say a prayer for me to keep my motivation and do this, again!
---
Posted
March 7, 2017, 8:22 p.m.
Prayers for my youngest daughter Savanah and is only 13 years old. She was diagnosed last April with gastointestinal migraines and has had a hard time dealing with the pain. We have to really watch what she eats, but she does eat mostly what we eat with Shibboleth. Last Thursday afternoon I had to take her to the ER at Scottish Rite due to her being in so much pain and from having the stomach virus that has been going around at school. The ER doctor told us that she was severly dehydrated and was given fluids to help, and that with her already having the gastrointestinal migraines haiving the stomach virus just compounded the pain more. So I have to schedule her a follow up appointment this week because she is still complaining of severe pain in her stomach. As of right now the doctor has her on a B.R.A.T. diet since she cannot tolerate food very well. Please remember her and our family in your prayers that the pain will subside so that she will be able to return to a normal lifestyle
---
Posted
Feb. 20, 2017, 11:10 a.m.
My family is under attack. My oldest daughter has anger and unforgivness issues and my youngest and I are very sick. I had to kick my oldest or of the house. I'm praying for her, my son, and all of us actually to be in God's perfect will. Please pray for Laken's protection as she's is into some really dark stuff right now. She's got a call on her life that she's running from. Thanks for your prayers.
---
Posted
Feb. 12, 2017, 9:34 p.m.
Just need a little positivity on this new journey. I need help making better choices and getting healthy.
---
Posted
Feb. 10, 2017, 8:55 p.m.
I pray for the lord's hand in making better choices on eating and it helps my husband to want to join on this weight loss journey himself.
---
Posted
Feb. 8, 2017, 10:51 p.m.
please pray for me. I really need this to be my time to succeed. I'm ready. My heart is ready. I'm ready to fight for his. Just pray that God keeps giving me the strength to preservere.
---
Posted
Feb. 8, 2017, 9:43 p.m.
Request prayer for consistency, focus commitment to this program and other areas of my life. My son that God will guide his path to righteousness, and salvation for my family.
---