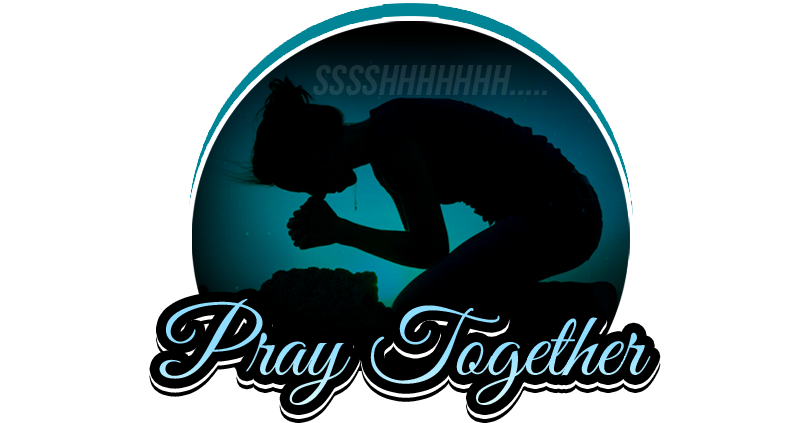 Posted
April 20, 2017, 8:01 p.m.
Please say a prayer for me. The last couple of days have been really rough. I woke up Tuesday morning around 4am with severe pain on my lower left side of my abdomen. I went in to see my doctor and found out after a few test that I had a cyst on my left ovary that had ruptured. The doctor has ordered an ultrasound to be done on Monday morning to make sure that there isn't any more on the ovary, and to just make sure things are alright. I have had a history of ovarian cysts in the past, but this the first time in several years that I've had one rupture. Thanks for the prayers!
---
Posted
April 20, 2017, 9:16 a.m.
Pray I can stay on track just can't seem to write down what I eat I will never get my shirt !
---
Posted
April 19, 2017, 9:11 p.m.
Please pray for me in the lose of my brother Randy Lents. I've never had a hurt like this. Thanks to you all.
---
Posted
April 18, 2017, 8:33 p.m.
pray for me please , lost it tonight and ate ate ate ..
---
Posted
April 18, 2017, 12:30 p.m.
Lord help me to stay committed to this diet so I can reach my goal.
---
Posted
April 17, 2017, 12:07 p.m.
Weight loss has been a life long journey. I am here because I didn't like what I saw when a picture was posted on Facebook of what I REALLY LOOK LIKE. I feel tired all the time, I eat to comfort my soul. Most of all, I am asking for prayer for My husband who has an undiagnosed health problem for the past 5 years, that has caused him to lose his Medical card for his CDL. he has tremors that 20 doctors( so far) haven't been able to diagnose. He is losing weight , (while I l GAIN) He and I are only 55 years old. I know there is a reason I joined last night. Thank you
---
Posted
April 5, 2017, 6:07 p.m.
Please pray for my "Mom", she will be having a Aortic Valve replaced in her heart on Tuesday, April 18th, at Piedmont in Atlanta. I believe and know God is in control and Psalm 103:3 says He heals all diseases.... Amen, Thank you
---
Posted
March 26, 2017, 7:09 p.m.
MY HUSBAND OF 41 YEARS WAS called home to be with his Lord and Savior on 12/20/2016. It was very unexpected, left for work and did not come home. I was doing well on a weight loss regime, but has since, been not eating for the most part and then when I did eat, it was all the wrong things. I miss my Beloved with all my heart and this is so very hard. I need to get this last 36 pounds off so I can feel like I have accomplished something for me. To be healthy and be here for our grown children and our grand children. Thank you, blessings.
---
Posted
March 24, 2017, 11:16 a.m.
I'm stressed. I've had some health attacks in this last week, but I know it's just an attack from he'll to try to steal, kill and destroy. So, I'm standing against the symptoms. Pray that I get strong on shibboleth lifestyle and no more failing. Thank you. God bless you all.
---
Posted
March 23, 2017, 12:53 p.m.
I have been having some medical issues and have been referred to a surgeon. Satan wants me living in fear of the worst and what the world tells me but I know my heavenly Father loves me and I will listen to what He tells me but I am asking prayer for strength and healing in Jesus might name. Thank you all in advance.
---