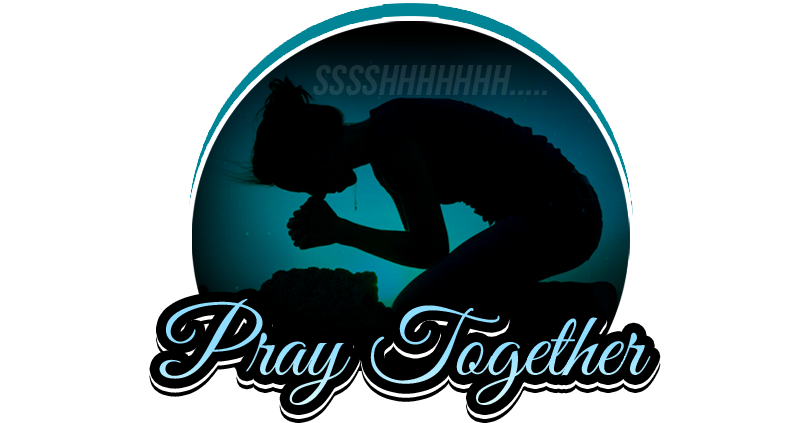 Posted
Feb. 20, 2017, 11:10 a.m.
My family is under attack. My oldest daughter has anger and unforgivness issues and my youngest and I are very sick. I had to kick my oldest or of the house. I'm praying for her, my son, and all of us actually to be in God's perfect will. Please pray for Laken's protection as she's is into some really dark stuff right now. She's got a call on her life that she's running from. Thanks for your prayers.
---
Posted
Feb. 12, 2017, 9:34 p.m.
Just need a little positivity on this new journey. I need help making better choices and getting healthy.
---
Posted
Feb. 10, 2017, 8:55 p.m.
I pray for the lord's hand in making better choices on eating and it helps my husband to want to join on this weight loss journey himself.
---
Posted
Feb. 8, 2017, 10:51 p.m.
please pray for me. I really need this to be my time to succeed. I'm ready. My heart is ready. I'm ready to fight for his. Just pray that God keeps giving me the strength to preservere.
---
Posted
Feb. 8, 2017, 9:43 p.m.
Request prayer for consistency, focus commitment to this program and other areas of my life. My son that God will guide his path to righteousness, and salvation for my family.
---
Posted
Feb. 5, 2017, 4:42 a.m.
Please pray for 100 pound weight loss snd a Godly mate!
---
Posted
Feb. 3, 2017, 6:08 p.m.
Please remember me in your prayers as I begin this new journey in my life. I joined this program today and my goals are to better my body and my relationship with God. I want to lose 55-60 pounds and grow stronger in my relationship with God. Thanks in advance
---
Posted
Feb. 2, 2017, 12:02 p.m.
I want ask you all to pray for my dad. He has had an addiction that is just as bad as food. It has really took a toll on his mind and body and now he is suffering from it. There isn't much a doctor or anyone can do but there is a great Physician we know that can help him. Thank you all in advance.
---
Posted
Feb. 1, 2017, 9:07 a.m.
Please pray for me I am trying to get back on the shibboleth planet. BlessedbethenameoftheLord!!!
---
Posted
Jan. 30, 2017, 7:43 a.m.
To get started . My food is my drug/fix . Letting go of this life long addictive behavior.
---