STORE

Gift Certificate
When you want to show someone you care, but you are not sure what they like or need, a Shibboleth store Gift Card is a perfect way to give to your friends or family!
It is a card that represents love, health and wellness! It is an opportunity for them to join the program, OR if they are already a member, they can try something new that they normally wouldn't buy for themselves!
There is no expiration date so these can be used any time of year! It can also be used in our Centers or Online!
3 Ways to Gift the Card ~
Have it shipped to you so you can gift at your convenience,

Have it shipped directly to the recipient along with a note, handwritten with the message you provide, on a note card, (shipped via USPS in a simple white envelope with the requested note and gift card in a small envelope inside.)

If you know your recipients email address, we can send your recipient a gift code immediately along with your message to them. Simply add the email address below.
Price:
$100.00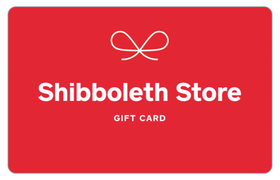 ---