SHIBBY SHOP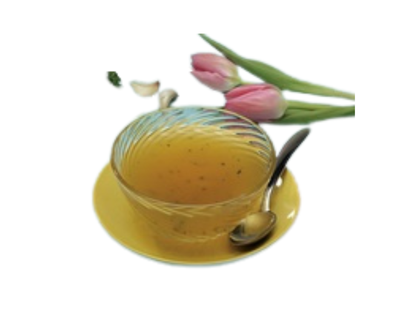 Ingredients: Dietary Fiber Blend (Resistant Maltodextrin, Inulin and Partially Hydrolyzed Guar Gum), Salt, Maltodextrin, Hydrolyzed Corn Gluten, Autolyzed Yeast Extract, Disodium Inosinate and Disodium Guanylate, Natural and Artificial Flavors (Includes Chicken), Sodium Citrate, Onion Powder, Spices, Glycerine, Guar Gum, Dextrose, Ground Garlic, Whey, Yeast Powder, Spice Extractives, Garlic Powder, Gum Arabic, Extract of Red Pepper
This bouillon can be used several different ways on your Shibboleth Perfect Day!
The first thing to point out is this is a small pack of powder that you can add to 8 oz of water to sip on as a warm freebie. This is also a Category 2 so you can use it in several different ways keeping both of those in mind… There are 15 calories in a package and 5 grams of fiber.
PLUS, There are vitamins in this bouillon… Vitamin C, Folate, Potassium, Thiamin, Biotin and 42 mg of Magnesium!
Here are some examples of how to use this bouillon:
Pan-frying any meat or vegetable if you don't have any approved oil on hand.
Add to your water when cooking cabbage, turnips, spinach, mashed potatoes (cauliflower) etc. to give them a nice flavor boost.
When using Carbquik, add bouillon to the water before mix it up to add more of an "herb" like flavor. This is great for 4-ingredient biscuits, pizza crust, chicken pot pie, chicken and dumplings and various soup recipes for example.
Finally, when you are getting the munchies after dinner or between meals, this is a nice warm savory treat to sip on and use as your Freebie!
Product Disclaimer
Total Calories per serving: 15
Attributes:
Quantity

:

1 box / 10 packets

Product Points

:

2
$8.75
Retail Price
$7.00
Member Price
Check out other similar product(s):
Product Reviews
---