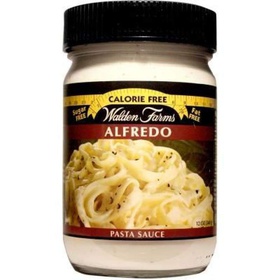 Walden Farms Alfredo Sauce
0
Walden Farms Condiments are a great way to enjoy your favorite foods and condiments together without worrying about the extra calories. These condiments are zero calories, sugar, fat, carbohydrates and gluten free. Walden Farms Condiments are a Freebie.
Product Disclaimer
No Artificial Sweetener: yes
Price :
$6.42
Non-Member Price
$5.14
Special Member Pricing
Product Reviews
Average rating:
Please login to review this product.
---