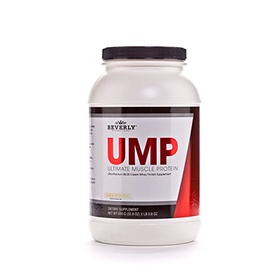 Beverly UMP Protein Powder
-3
Looking for a shake with all the flavor and protein and NO after taste? Need something quick and enjoyable?
You found it!
UMP comes with a great taste AND a ton of benefits!
UMP Benefits Include:
- Muscle Building, Shaping, and Recovery
- Weight Management (Slim Down or Muscle Up)
- Promotes Fat Burning
- Controls Appetite
- Keeps your energy stable
- Boosts your immune system
And MUCH More!
Zero Sugar . Zero Aspartame . Low in Fat . 20 Grams of Protein in every scoop .
Product Disclaimer
Serving Size: 1 scoop / about 1/3 cup
Total Calories per serving: 120
Price :
$59.50
Retail Price
$47.60
Member Price
Attributes:
Product Points: 2
Size: 29 servings
Product Reviews
Average rating:
Please login to review this product.
---