STORE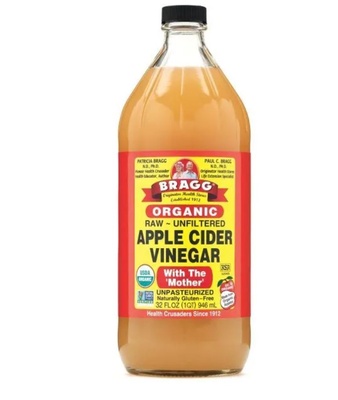 Organic, Raw, Unfiltered, with the 'Mother' (Naturally Gluten Free)
INTERNAL BENEFITS:
Rich in enzymes and potassium

Supports a healthy immune system

Helps control weight

Promotes digestion and ph balance

Helps soothe dry throats

Helps remove body sludge toxins
1 oz. in the morning and 1 oz. in the evening is all you need to assist fat burning along with a wealth of the other benefits above and more!
EXTERNAL BENEFITS:
Helps maintain healthy skin

Helps promote youthful, healthy bodies

Soothes irritated skin

Relieves muscle pain from exercise
Product Disclaimer
No Artificial Sweetener: yes
Attributes:
Weight Loss Meter (WLM): -3
Size: 16 oz.
Product Points: 5
$5.79
Retail Price
$4.63
Member Price
Product Reviews
Please login to review this product.
---