**BECOME A SHIBBOLETH MEMBER TODAY AND SAVE!**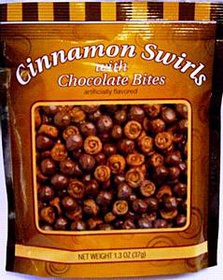 Cinnamon Swirls with Chocolate Bites (Advanced)
1
Which flavor do you savor? Looking for a crunchy snack and can't choose between the mouth-watering flavor of a cinnamon bun and the sweet sensation of chocolate? Reach for a bag of cinnamon Swirls with Chocolate Bites - so versatile, so chocolaty and cinnamon sweet. Each bag has a 150 calories and 10 grams of protein. You may have one bag as a Snack.
Product Disclaimer
Total Calories per serving: 150
Price :
$1.90
Non-Member Price
$1.52
Special Member Pricing
Product Reviews
Average rating:
Please login to review this product.
---