STORE

Fiber Gourmet Mac & Cheese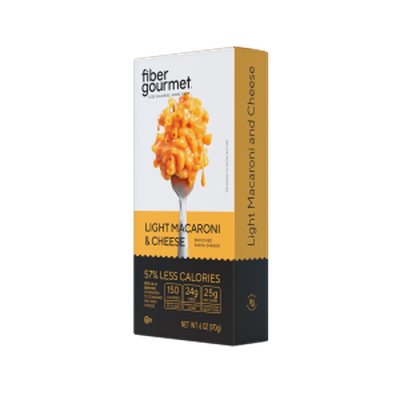 Make this yummy Mac & Cheese with Kroger Carbmaster or fat-free Fairlife milk, and you can have it as a Category 1+2+condiment light meal or have it with any category 1 or 7 protein as a heartier meal! Try it with a 97% fat-free Hebrew National hot dog cut up in it. Yum!! It's like being a kid again.
Product Disclaimer
Serving Size: 1/3 package / about 1 cup
Total Calories per serving: 140
Excellent Source of Fiber: yes
No Artificial Sweetener: yes
$9.00
Retail Price
$7.20
Member Price
Check out other similar product(s):
Product Reviews
Please login to review this product.
---