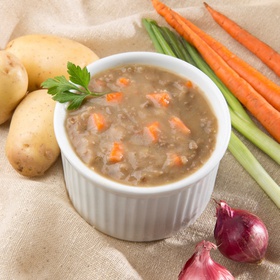 High Protein Potato Stew
-1
Man oh man! This stuff is Heaven! This is great for any potato lover!
Make yourself some deliciuos Potato Soup OR you can microwave it just a few seconds longer to thicken it more like MASHED POTATOES! YUM!!
Product Disclaimer
Total Calories per serving: 120
Price :
$14.70
Non-Member Price
$11.76
Special Member Pricing
Attributes:
Quantity Per Box: 7
Product Points: 2
Product Reviews
Please login to review this product.
---