**BECOME A SHIBBOLETH MEMBER TODAY AND SAVE!**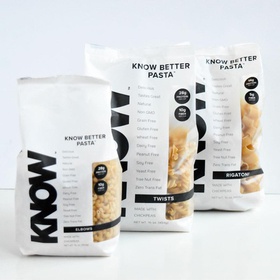 KNOW Better Pasta is the delicious, healthy alternative to grain-based pastas. Our pasta is natural, non-GMO, grain/gluten-free, high protein, high fiber, low carb and low sodium – and have a near zero glycemic index! KNOW Better Pasta is the great tasting, nutritionally superior, guilt-free alternative to traditional grain-based pasta.
Product Disclaimer
Price :
$12.99
Non-Member Price
$10.39
Special Member Pricing
Attributes:
Product Points: 1
Size: 16 oz
Product Reviews
Please login to review this product.
---