STORE

Lifetime Membership (3 payments over 3 weeks)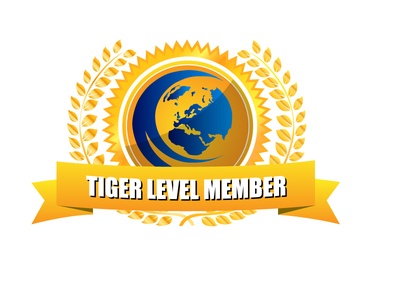 For a limited time you can purchase a LIFETIME membership to Shibboleth during TRAVIS' BIRTHDAY SPECIAL. This special allows you full access to our FAST TRACK, SILVER, GOLD & new TIGER'S EYE Membership!
Lose body fat 3x faster when you incorporate the principals from Tiger's Eye
Learn to develop seemingly super-hero levels of discipline, drive and dedication
Learn how to heal every cell in your body
Stop food addiction in its tracks
Whole food combinations that work
Limited Number of Memberships Available
PLUS you still get ALL of this...
Your Membership is a high powered weight loss program considered a phenomenon by many. Shibboleth offers a unique learning system and unique tools for the person looking to completely overhaul their life.
We will provide you access to the tools, resources and support you need. You provide the determination and 30 minutes to 1 hour of your time with me after you sign up so I can show you how to begin losing weight NOW. Take a look at your scale... this is the last time you'll see that number! You can learn at your own pace and we will help you customize the program for your lifestyle.
Your Membership Includes...
Lifetime Access to our Online Program
Live Webinars with chat for an entertaining and unique learning experience.
Meal Calculators that determine how many approved meals it will take you to get to your "happy" weight.
Your very own profile with custom settings so you can share as much or as little of your weight loss journey as you want within the members of our community.
Weight Tracker to monitor your weight.
Recognition. We recognize success by awarding "badges" and certificates of completion as you further your knowledge.
The popular Daily Doses are 10 minutes or less and packed with ever evolving variety, strategies and motivation. Daily Doses are perfect for those who are on the go and don't have time for classes.
Watch live and pre-recorded classes from your smart phones!
More than 2,000 Approved recipes on our website. Each recipe tells you how to eat it and combine it to become a fat burning meal. 80% of our recipes are provided by our members!
There are thousands of approved grocery items on our website, including what to order from restaurants.
Not enough food choices? No problem. Use our Food Calculators to plug in the nutritional profile of your favorite food and discover immediately if your item is approved and how to use it.
Exercise? While exercise isn't mandatory on the Shibboleth program it won't hurt. In fact, exercise done properly can speed up your results. We have suggested exercises available with examples and illustrations.
Digital books - you can download the program book, recipes, challenges, motivation letters, comic and coloring books and more!
A Weekly Timing Chart is provided for those journaling online for tracking your progress. This chart lets you know when your body is in "Efficient Fat Burning" mode with an automatic fire burning in your calendar!
Award winning support along with members only features and support are all available instantly and at your fingertips once you become a member of Shibboleth.
AFTER YOUR PURCHASE, BE SURE TO GO BACK TO
LOCATE A CLASS

AND REGISTER FOR ANY CLASSES YOU WANT TO TAKE THIS WEEK AND LET'S START STRONG!
Your recurring payment will bill every 7 days at
$33.00
Product Reviews
---