STORE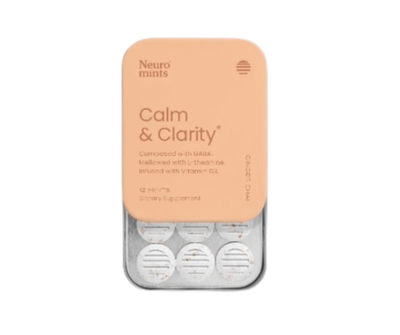 Choose Calm & Clarity or Energy & Focus mints depending on your needs.
Our best achievements always start with a steady state of mind. Neuro's Calm & Clarity mints are specially formulated with GABA, vitamin D3 and L-theanine to optimize composure and mental clarity in the moments we need it most.
When it comes to taking on big goals, we need energy levels that match the mission. Neuro Mints Energy & Focus are specially formulated with natural caffeine, L-theanine, and B-vitamins to sustain the mental endurance necessary to stay focused on your goals.
12 pieces per pack.
Product Disclaimer
Attributes:
Quantity

:

1 pack = 12 pieces
$4.50
Retail Price
$3.60
Member Price
Product Reviews
---