SHIBBY SHOP

Shibboleth High Protein Wafers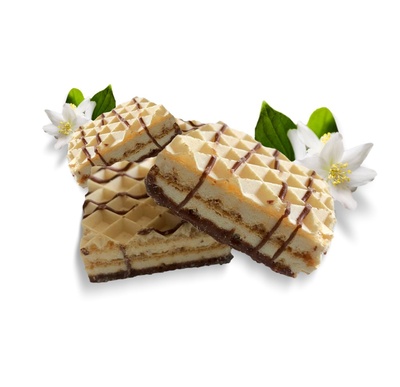 Ingredients: Protein blend (milk protein isolate, hydrolyzed gelatin, whey protein isolate, pea protein isolate), Wheat flour, Hydrolyzed Gelatin, Vegetable Oil (Palm Kernel Oil, Palm Oil, Sunflower Oil) Unsweetened chocolate, Sugar, Fructose, Soy Lecithin, Cocoa Butter, Defatted Cocoa Powder, Soy Flour, Water, Salt, Natural and Artificial Flavors, Milk Fat, Sodium Bicarbonate, Sucralose (non-nutritive sweetener), Corn Flour. Contains: Milk, Wheat, Soy. Manufactured in a facility that processes tree nuts. Ingredients may vary based on flavor.
These yummy wafers are a great fit for any season!
They are packed with great taste and a great amount of protein!
You can do one package as a snack (0 on the WLM) OR you can do one as a meal (-1 on the WLM)
Watch this product video:
Product Disclaimer
Total Calories per serving: 200
Attributes:
Quantity Per Box

:

5

Product Points

:

1
Check out other similar product(s):
Product Reviews
---