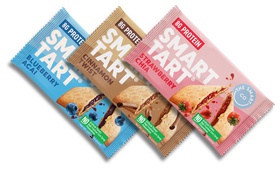 A delicious replacement for Pop-Tarts that will keep you in EFB. You may have 1 Smart Tart alone as a +1 WLM snack or have 1 Smart Tart with 8 oz Kroger Carbmaster milk or 1 Healthwise High Protein hot chocolate as a 0 WLM meal replacement before 4pm.
Product Disclaimer
Total Calories per serving: 180
Price :
$32.00
Non-Member Price
$25.60
Special Member Pricing
Product Reviews
Please login to review this product.
---