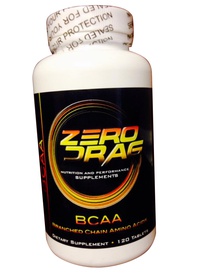 BCAA helps maintain muscle and metabolism while on restricted calories. Helps preserve energy and supports mental energy and focus.
When working out you should take a minimum of 3 before training and 3 after training. "Gut be gone and Butt be gone." Preserves Muscle.

This product is for ages 18 and over only.
*These statements have not been evaluated by the Food and Drug Administration. This product is not intended to diagnose, treat, cure or prevent any disease.
Wait! *Buy 2 months, get your 2nd bottle 50% off! Your total is $44.94.
Product Disclaimer
Price :
$29.95
Non-Member Price
$23.96
Special Member Pricing
Attributes:
Qty.: 1 bottle = 120 tablets
Supplement: Yes
Product Reviews
Average rating:
Please login to review this product.
---