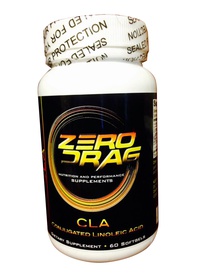 Conjugated Linoleic Acid
Interest in CLA began in the late 1980s when Michael W. Pariza, a professor in the Department of Food Microbiology and Toxicology at the University of Wisconsin, Madison, discovered an isolated agent in fried hamburger that reduced the incidence of cancer in mice. A few years later his team unmasked the mystery element: a chemical form of linoleic acid they called conjugated linoleic acid, or CLA.
CLA reduces body fat by increasing basal metabolic rates. In other words, it helps the body convert food more efficiently into energy. CLA doesn't decrease overall body weight; rather, as Pariza told the American Chemical Society, "it keeps a little fat cell from getting bigger." This can alter the body's fat-to-muscle ratio.
CLA's purported benefits extend well beyond a more slender waist. Further studies suggest that in addition to increasing muscle strength and exercise endurance, CLA can have an impact on specific diseases and ailments. Dr. Delbert Dorscheid, a cancer and asthma researcher on the faculty in Pulmonary and Critical Care Medicine at the University of Chicago, reviewed more than 200 published research and clinical studies worldwide on CLA's health benefits. Among the findings was that women with increased levels of CLA in their body tissue have lower breast-cancer rates. Similar findings have been reported for colon and prostate cancer. And the health benefits don't stop there: CLA has been linked to improved immune system function, as well as a decrease in cardiovascular disease, type 2 diabetes, osteoporosis and even allergies.
Wait! *Buy 2 months, get your 2nd bottle 50% off! Your total is $37.44.
*Search our Stack options for more supplement package deals!
*These statements have not been evaluated by the Food and Drug Administration. This product is not intended to diagnose, treat, cure or prevent any disease.
Product Disclaimer
Price :
$24.95
Non-Member Price
$19.96
Special Member Pricing
Attributes:
Qty.: 1 bottle = 60 Capsules
Supplement: Yes
Product Reviews
Please login to review this product.
---