"No Quarter No Mercy" Challenge Orientation
---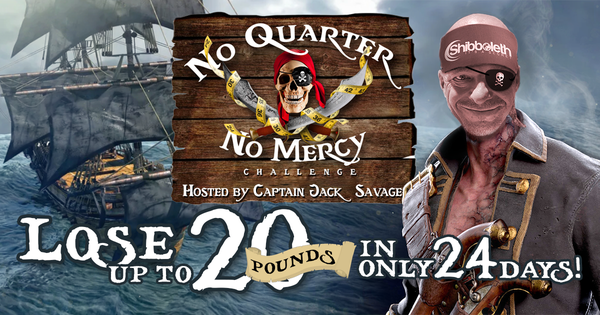 DETAILS:
Guest Speaker: Captain Jack Savage
08:00 PM - 09:00 PM (EST)
Are you ready to have some fun with your weight loss journey? Join our special guest "Captain Jack Savage" for a fun orientation and learn what to expect for this challenge beginning February 6, 2023!
"Jack" designed Weekly Timing Chart

Special awards for Treasure's found within the challenge

Daily Videos from Jack to prevent you from walking the plank

Quotes & Messages from Jack Daily

Journal checking performed by Jack's assigned Crew

and more fun to come!
Let's get 20 pounds off in February!