Testimonials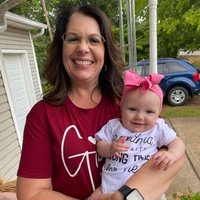 DeLinda White
So I've struggled for about 4 to 5 years to lose some weight. I had gotten so discouraged and hated looking at myself in the mirror! But thanks to Shibboleth in two months I've lost 16 pounds which is huge for me!! I know others have lost it a lot faster but my body doesn't work that fast at losing weight so I'm happy with my progress so far. I still have more to lose but wanted to let others know it works! If I can do it anyone can!!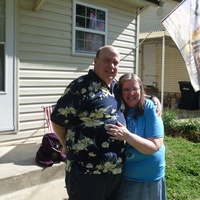 Leann Lowe
I haven't been able to wear my wedding/engagement rings in about a year. I'm down 37 pounds and I got to put my rings back on. Woohoo, thank you Jesus and thank you Shibboleth.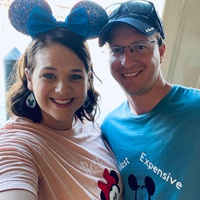 Blair Ballard
I put on an XL shirt 😱 I could cry. 😭 It has a cute quilted state of TN on the back and I've always loved it but haven't been able to wear it for YEARS. It's snug in the hips but it fits! Also...my wedding rings are loose, all my clothes are fitting much better and I'm able to wear some cute things again I haven't been able to wear in a while. I feel better, I sleep better, I am living my best life! 🙌🏻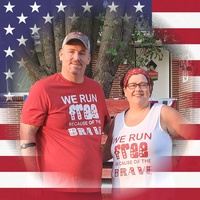 Alicia Ward Edwards
My husband had a 6 month follow-up with his Dr today. He was down 75lbs (65lbs with Shibboleth) His bad cholesterol was down from 199 to 139. His good cholesterol was up and his ratio was back in normal range. His triglycerides were down. 216 last time and 72 today. All his bloodwork was in normal range and she was no longer suggesting any medications. She asked him if he would come in and talk to all her patient when he told her what he has been doing. ♥️♥️ Shibboleth works.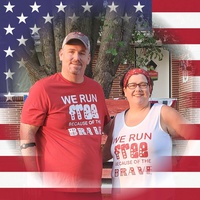 Alicia Ward Edwards
3 months ago today, we had our 1st perfect day. As of today, I am down 47.2lbs. I am down to a size lg top and size 16 pants. I have not had a migraine in 2.5 months. My energy is up and I feel like I am a part of life again not just a spectator. Joey is down 61lbs. He is down from a tight 46 pants to a 40. His shirts are 18in from 20in. He goes tomorrow for bloodwork but he had to stop his daily CoQ10 cause he was getting dizzy everytime he stood up. Shibboleth has made a difference for not just us but our whole family. Our daughter who is almost 6 year old (born without a thyroid) is down 7lbs. She is learning healthy habits now. Thanks Christi Weaver Pugliese for introducing me to the planet and Joney Shibboleth for answering my millions of questions.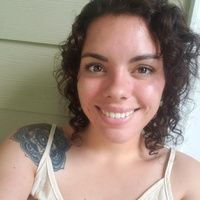 Kaitie Fain Smith
NSV!! I have lost 65lbs since August 2020, and I finally got my rings resized! I went from 8.5 to 7.5 and honestly, they are still a little big. Thank you, Shibboleth!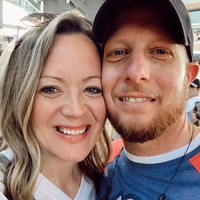 Becky David Harrell
My sister in love Julie Harrell Ouzts started Shibboleth back in February and is almost to her goal weight (I believe she's lost 20 lbs). My mama in love Faye Harrell started 5 weeks ago tomorrow and hit her 10% weightloss this morning and got her tshirt ordered! My husband put on another suit he can't wear anymore because he's down over 20. I love doing Shibboleth with my family and seeing them find victory too!! 🙌🏻 God is good!! #shibbolethforHisglory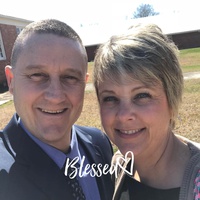 Shane Jeannine Gunter
I never EVER thought that I would be losing this weight that I've been carrying around for so long this fast! Shibboleth has been a lifesaver for me! Loving this lifestyle and loving myself for the first time in a very long time!! I give GOD all of the glory!!! Philippians 4:13 has been my "name it and claim it" verse since beginning this program. I have lost a total now of 26 pounds since I started!!!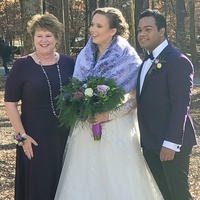 Monica Wildes
I am SO excited to post tonight that I met my 50 pound goal on my 1 year anniversary on Shibboleth! I am absolutely blessed beyond words that God gave me the desire to "try" this weight loss program. Elizabeth Bickford, a friend at school, was my inspiration! This works, y'all! How is it even possible that I have lost 50 pounds! I am forever changed. Thank you, Jesus!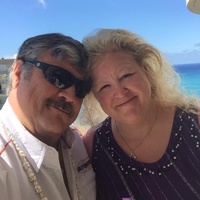 Lisa King Robinson
So got my pink tshirt today. I thought well it will be a little bit longer before I can wear an xl but guess what, It fits perfectly! I have come from a 3XL to an xl, 28.4lbs in 5 weeks and 2 days. God blessed the broken road that led me to Shibboleth.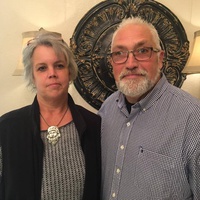 Missy Barrett
My husband is now med free! Dr. took him off blood pressure med this morning. Got rid of cholesterol and blood sugar meds a while back. A1C 5.2. Praise the Lord!🙌❤ Loving the Shibby life!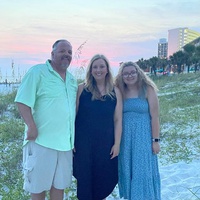 Jenny Garner Hester
We were swimming today and I went to put on my swim cover from last summer. I walked out and my daughter said , "wow mom ,I think I could fit in there with you !" So of course we had to try . It's crazy to think how much I've shrunk in just a year . I'm about 30-35 lbs to my goal . Forever thankful for this wonderful program and support.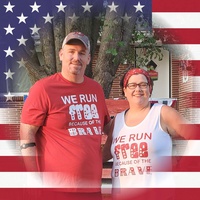 Alicia Ward Edwards
I am at 37lb down only 74lbs to go to my ultimate goal. Yesterday, I took my kids to the local amusement/waterpark and I was under the weight limit to ride all the slides. Then went with them on the kiddie rides and fit. I didn't even have to extend the seat belts and on one I had to tighten it. It feels amazing to no longer be a bystander to the fun.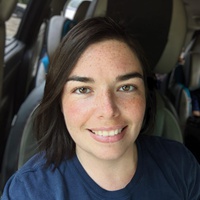 Erin Mason
If you had told my size 18/20 self just over 7 months ago that I'd be fitting comfortably in a size 10 pair of levi's just 7 months later and be down almost 60 pounds, I probably would have laughed in your face! Here's to proving myself wrong and being smaller than I've ever been and counting. And here's to the Shibboleth lifestyle. It truly works!!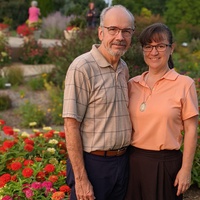 Deena J Talbert
Today my doctor took me off my last prescription medication. She removed the diagnosis of Diabetes II from my medical chart and told me I was in a healthy weight/body mass index range. She said she is proud of me and I have done well. To God be the glory. Shibboleth start: 2/1/2020. A1C 6.8 and climbing. Today: 7/27/2020 A1C 5.2, 52 pounds lost, and committed to this for LIFE.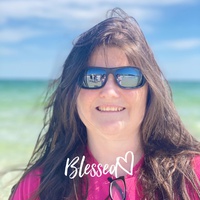 Angela Cooper
Today I'm 50 lbs lighter and off of 3 prescriptions already! I've been really enjoying the ride. Eating lots of lifestyle meals and changing my habits.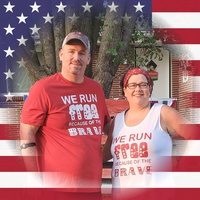 Alicia Ward Edwards
My kids and husband spoiled me with new wireless Beats headphones to workout and this super cute shirt. It's an xlarge from the misses dept, no plus sizes ♥️♥️♥️ This is huge for me. I haven't been in a non plus size in over 10 years. I still have a long ways to go but little things like this make it easier to keep having perfect days.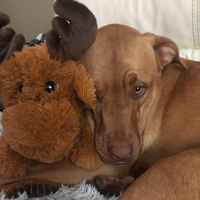 Shawnee Hicks
110 lbs and lots of inches shed! I'm very appreciative of all who put in so much time to carve the way for us all. All we have to do is just do it! And we got it! Don't give up!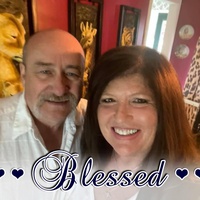 Sonia Willard Edwards
OHHHHH MY GOODNESS. IM IN TOTAL SHOCK. I HAVENT LOSS IN ABOUT A MONTH. STAYING THE SAME. WELL THIS MORNING, I WAS RUNNING LATE FOR MY HAIR APP. SO I GRAB A PAIR OF JEANS THAT I HAD HUNG UP WITH ANOTHER PAIR THAT I COULDNT WEAR. WELL I DIDNT KNOW I GRAB THAT PAIR. WELL GUESS WHAT??? I JUST LOOKED AT THE SIZE. THEY ARE 14. WOO HOOOOOO!!!!!!! WHEN I STARTED SHIBBOLETH I WAS IN A 18. SO IF U GO A MONTH WITHOUT LOSING. CHECK UR INCHES OR SMALLER SIZE CLOTHES. I CANT BELIEVE THIS. I WAS FIXEN TEXT FOR A MENTOR CUZ I WASN'T LOSING. BUT I AMMMMMMM!!!!!!!!!! THANK U SHIBBOLETH!!!!!! LUV U ALL MY SHIBBOLETH FAMILY. Travis Martin and Sasha Martin where have yall been all my life. Lol!!! Even though I'm like 20 yrs older than yall🤣🤣🤣🤣🤣.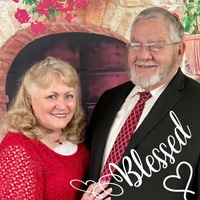 Sharon Samples Jarriel
I haven't been very vocal on here but I want to say how much I appreciate all I have learned from being with Planet Shibboleth! I am down almost 23 pounds in 3 months!!! Praise the Lord!❤️🙌🏻 Travis, Kim Dahnke, and all the mentors have been such a blessing and help, 24/7! Thank you, each and everyone!!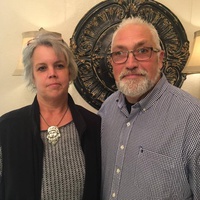 Missy Barrett
Today I am 5lbs from my 175 lb badge and 9 lbs from my original overall goal. I plan on making a new goal after that. Turning it up, locking it down, and ripping off the knob.💥💪Praise the name of The Lord!🙌 YOU can do this. Stay positive, trust the program.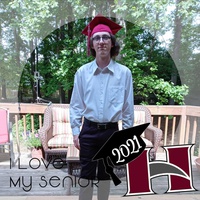 Debbie Reynolds Heininger
NSV!!!!! It's been a long time since I have been able to wear a size 4!!!!! THANK YOU Shibboleth for giving me the tools to get here!!!!💜💜💜💜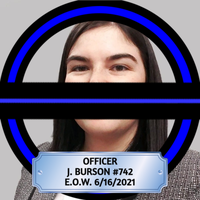 Erin Mason
Today I met my first BIG goal. I earned my 50 pounds lost badge. I've included some of my more painful photos and the newest ones of me. Not only have I lost 50 pounds, 7 inches in my waist alone, and 3 pants sizes, but I feel so much better day in and day out. I'm so thankful that I got back on this journey. I still have a ways to go to reach my ultimate goal, but I know with dedication it can be done.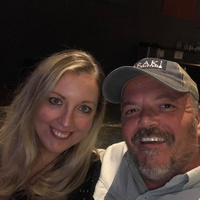 Jenny Garner Hester
NSV! One year on Shibboleth and through this way of eating God has healed my thyroid. I was a wreck just two years ago. Metabolic syndrome, antibodies were off the charts, I was breaking out in hives constantly. Now, I get to stop my thyroid meds. Amazing! My inflammation is better. My Dr. would like it below 8 . Cutting back on sugar helped so much, now we've found I have an allergy to wheat. So pretty sure watching that now will get it under an 8. I graduated from blood work every 3 months to once a year. Just wanted to share with you all!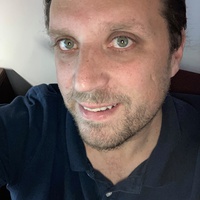 Chris Feldt
Today I hit my goal of 10 percent of my body weight. 30 pounds gone since Mar 13. I can breathe and move easier and I'm in less pain. My blood pressure has come down and people are starting to ask me what I'm doing. I'm tempted to say "Shhh...It's a secret.", but I don't. I text them the name of the program and the website. Even my co-workers are asking what I've been doing. It's nice to set a personal example of health in the lives of my friends, coworkers and neighbors. But this is how I learned of Shibboleth too. I saw someone in my community that I literally barely recognized. I had to deliberately work to conceal my astonishment on how different and good they looked. (This was a real challenge) At that point I asked about the program. I had seen first hand its results in someone I knew. Hopefully, I can be that person for others too. Hooray!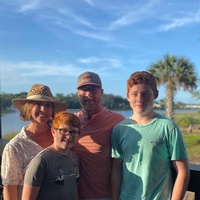 Megan Buchanan Hall
Had my yearly appointment today & my doctor was amazed that my BMI had dropped from 37% down to 26%!! After YEARS of trying weight loss plan after weight loss plan, I finally found something that works for me & is sustainable! Thank you, Shibboleth, Travis & Sasha Martin, as well as everyone else involved in making this program a success! My only regret is not starting earlier! Started July 22, 2019 weighing 214 lbs. Total weight lost: 59 lbs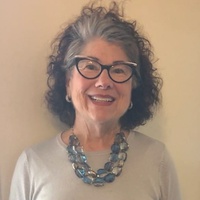 Bonita Crowe
I feel so blessed to post this ~1 yr after Kimberly introduced me to the "Shibboleth Lifestyle" where I lost 50 lbs, gained control of my overproduction of insulin & regained a healthy life to enjoy in my senior yrs!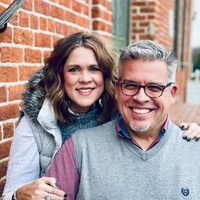 Kimberly McDurmon
When a photo like this pops up in your memories, it makes you so thankful for Gods strength and a Shibboleth lifestyle! 50 lbs lighter has given me the ability to keep up with all the activities of my late in life baby (10) and enjoy them to the fullest!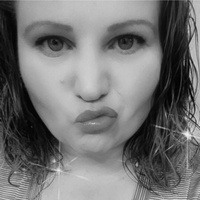 Jessy Reid Williams
After a very rough year (2019), we had unfortunately fell off the planet and gained back a lot of weight. But during the insanity of 2020 and COVID pandemic, my husband decided he had enough. He said "I know Shibboleth and know what to do.". So between Shibboleth and intermittent fasting (basically due to his work schedule), he has got back down and is now at his lowest in almost 20 years! After almost a year, they are finally having drill (Army) in person again. He pulled out his uniform and it almost swallows him.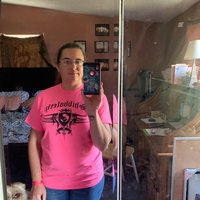 Ashley N. Henschen
Received my 10% weight loss shirt today and ordered it in a medium and it fits amazingly!!!!! This lifestyle has completey changed my life! Thank you Shibboleth so very much.