Testimonials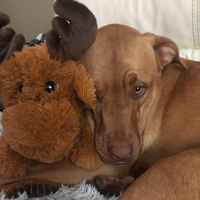 Shawnee Hicks
110 lbs and lots of inches shed! I'm very appreciative of all who put in so much time to carve the way for us all. All we have to do is just do it! And we got it! Don't give up!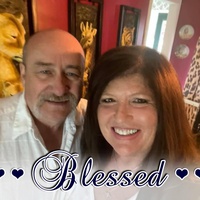 Sonia Willard Edwards
OHHHHH MY GOODNESS. IM IN TOTAL SHOCK. I HAVENT LOSS IN ABOUT A MONTH. STAYING THE SAME. WELL THIS MORNING, I WAS RUNNING LATE FOR MY HAIR APP. SO I GRAB A PAIR OF JEANS THAT I HAD HUNG UP WITH ANOTHER PAIR THAT I COULDNT WEAR. WELL I DIDNT KNOW I GRAB THAT PAIR. WELL GUESS WHAT??? I JUST LOOKED AT THE SIZE. THEY ARE 14. WOO HOOOOOO!!!!!!! WHEN I STARTED SHIBBOLETH I WAS IN A 18. SO IF U GO A MONTH WITHOUT LOSING. CHECK UR INCHES OR SMALLER SIZE CLOTHES. I CANT BELIEVE THIS. I WAS FIXEN TEXT FOR A MENTOR CUZ I WASN'T LOSING. BUT I AMMMMMMM!!!!!!!!!! THANK U SHIBBOLETH!!!!!! LUV U ALL MY SHIBBOLETH FAMILY. Travis Martin and Sasha Martin where have yall been all my life. Lol!!! Even though I'm like 20 yrs older than yall🤣🤣🤣🤣🤣.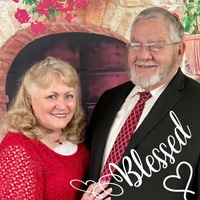 Sharon Samples Jarriel
I haven't been very vocal on here but I want to say how much I appreciate all I have learned from being with Planet Shibboleth! I am down almost 23 pounds in 3 months!!! Praise the Lord!❤️🙌🏻 Travis, Kim Dahnke, and all the mentors have been such a blessing and help, 24/7! Thank you, each and everyone!!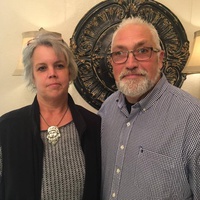 Missy Barrett
Today I am 5lbs from my 175 lb badge and 9 lbs from my original overall goal. I plan on making a new goal after that. Turning it up, locking it down, and ripping off the knob.💥💪Praise the name of The Lord!🙌 YOU can do this. Stay positive, trust the program.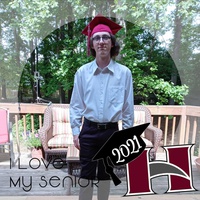 Debbie Reynolds Heininger
NSV!!!!! It's been a long time since I have been able to wear a size 4!!!!! THANK YOU Shibboleth for giving me the tools to get here!!!!💜💜💜💜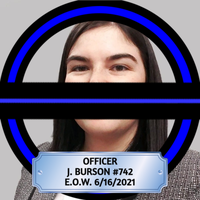 Erin Mason
Today I met my first BIG goal. I earned my 50 pounds lost badge. I've included some of my more painful photos and the newest ones of me. Not only have I lost 50 pounds, 7 inches in my waist alone, and 3 pants sizes, but I feel so much better day in and day out. I'm so thankful that I got back on this journey. I still have a ways to go to reach my ultimate goal, but I know with dedication it can be done.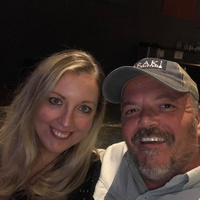 Jenny Garner Hester
NSV! One year on Shibboleth and through this way of eating God has healed my thyroid. I was a wreck just two years ago. Metabolic syndrome, antibodies were off the charts, I was breaking out in hives constantly. Now, I get to stop my thyroid meds. Amazing! My inflammation is better. My Dr. would like it below 8 . Cutting back on sugar helped so much, now we've found I have an allergy to wheat. So pretty sure watching that now will get it under an 8. I graduated from blood work every 3 months to once a year. Just wanted to share with you all!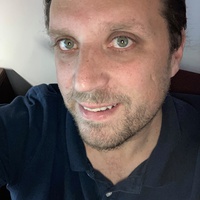 Chris Feldt
Today I hit my goal of 10 percent of my body weight. 30 pounds gone since Mar 13. I can breathe and move easier and I'm in less pain. My blood pressure has come down and people are starting to ask me what I'm doing. I'm tempted to say "Shhh...It's a secret.", but I don't. I text them the name of the program and the website. Even my co-workers are asking what I've been doing. It's nice to set a personal example of health in the lives of my friends, coworkers and neighbors. But this is how I learned of Shibboleth too. I saw someone in my community that I literally barely recognized. I had to deliberately work to conceal my astonishment on how different and good they looked. (This was a real challenge) At that point I asked about the program. I had seen first hand its results in someone I knew. Hopefully, I can be that person for others too. Hooray!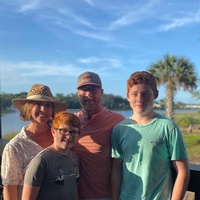 Megan Buchanan Hall
Had my yearly appointment today & my doctor was amazed that my BMI had dropped from 37% down to 26%!! After YEARS of trying weight loss plan after weight loss plan, I finally found something that works for me & is sustainable! Thank you, Shibboleth, Travis & Sasha Martin, as well as everyone else involved in making this program a success! My only regret is not starting earlier! Started July 22, 2019 weighing 214 lbs. Total weight lost: 59 lbs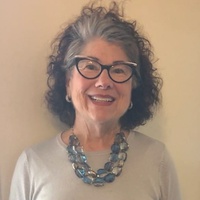 Bonita Crowe
I feel so blessed to post this ~1 yr after Kimberly introduced me to the "Shibboleth Lifestyle" where I lost 50 lbs, gained control of my overproduction of insulin & regained a healthy life to enjoy in my senior yrs!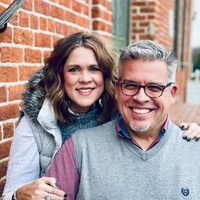 Kimberly McDurmon
When a photo like this pops up in your memories, it makes you so thankful for Gods strength and a Shibboleth lifestyle! 50 lbs lighter has given me the ability to keep up with all the activities of my late in life baby (10) and enjoy them to the fullest!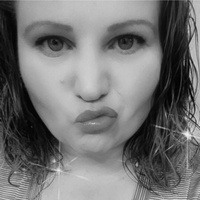 Jessy Reid Williams
After a very rough year (2019), we had unfortunately fell off the planet and gained back a lot of weight. But during the insanity of 2020 and COVID pandemic, my husband decided he had enough. He said "I know Shibboleth and know what to do.". So between Shibboleth and intermittent fasting (basically due to his work schedule), he has got back down and is now at his lowest in almost 20 years! After almost a year, they are finally having drill (Army) in person again. He pulled out his uniform and it almost swallows him.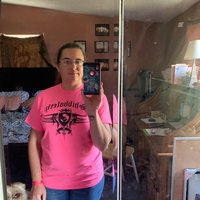 Ashley N. Henschen
Received my 10% weight loss shirt today and ordered it in a medium and it fits amazingly!!!!! This lifestyle has completey changed my life! Thank you Shibboleth so very much.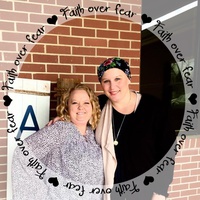 Kendra Beasley
1.6 pounds away from my goal weight...which I will be changing once I hit it. Never imagined I could lose 30 pounds...much less 60.... and I'm not stopping here!!! Thank you Lord for your help through this journey. Thank you LeAnn Avans Brown for pushing me to Shibboleth. Thank you Shibboleth for changing my life!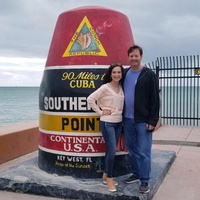 Denise Heath
I'm so grateful for Shibboleth! It was a bright spot in 2020 for me, and God used it to change my life! If you're still on the weight loss journey, keep on keepin' on! If you're in maintenance like I am, continue to make healthy choices and share with others.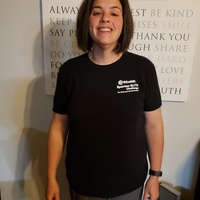 Jen Heiskell
NSV....I have began to clean out clothes...finally buying some to fit me. Realizing that for the first time in my life I am enjoying shopping for clothes!!! I have discovered that I have gone from a 3x/2x (depending on fit) to a med/small!!! Med was my goal but in all honesty thought it was unattainable for me....THANK GOD, HE PROVED ME WRONG. He has blessed me with more through this program than I ever thought possible... From the program itself, all I am learning about me, the amazing people he is using in my life and most of all he is making me stronger in him and for him!! #BlessGodForever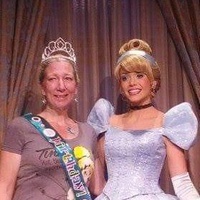 Debbie Reynolds Heininger
NSV: I had to try on 4 pairs of jeans before I found one that fit!!!! Haven't worn these 13 years!!!!!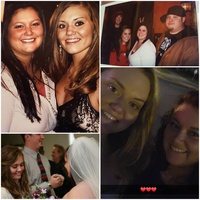 Nikki Jackson
Nsv: My 10 year old daughter zipped up with me in a jacket that used to be tight!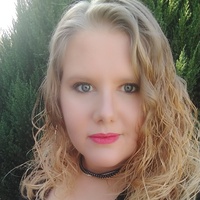 Ronda Frank
NSV: y'all, I made a plate of teriyaki chicken (from the approved library) and steamed broccoli...I used the two hand portion rule... Here's where it gets good...I could only eat HALF! When I felt full I STOPPED EATING!!! usually I eat until my plate is clean but today I was so full off of so little!!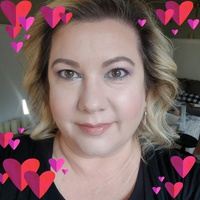 Gina M Hall Brazinski
NSV today- this text from my hubby. I'm at 20 pounds baby. I can't believe it. So glad you got me started on this lifestyle.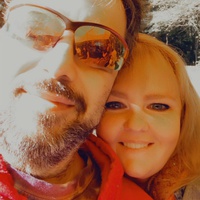 Tabitha N Rich Flickinger
NSV today. Last month I went to borrow Rich's belt like I have many times and I couldn't even hook the first hole. I was so shocked and mad at myself. Well we been doing really good for a couple of weeks so I tried it today and I got it to the fourth hole!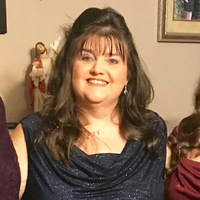 Angela Cooper
50 days of what we call perfect days on Shibboleth, I haven't made it 50 days in like years! 2013 to be exact! No sugar in 50 days. My goal is to look and feel much better by the time I turn 50 in December! 30 lbs gone and lots more work to do. Working from the inside out this time around! Giving God all the honor and praise. I can do nothing without him. Thank you Travis Martin for the program that works for me and thousands of others. So glad to be back on planet Shibboleth.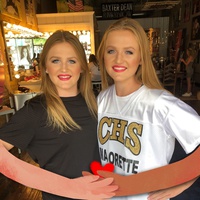 Cindy White Brown
PRAISE REPORT!!! My 17 yo is a lifetime member— I ordered his program when I did mine. He will complete 4 weeks as of tomorrow eve and is DOWN #28 !!! He had had ALL perfect days— no lapses. I'm so very proud of him! Thank you Jesus for showing him the way (THANK YOU TRAVIS) to eat, live life and NOT be deprived.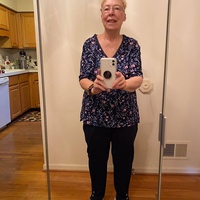 Alice Kuschinsky
I am a retired R.N. and my pcp was impressed with the results in my labs and over all health improvements and asked me in January 2121 if I planned to stay on Shibboleth and asked if I was going to continue on this diet. I said yes, he said come back and see me in a year if no problems. You are a an excellent example to staff and patients.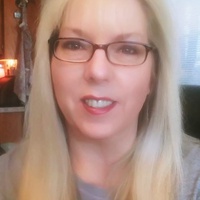 Patty Bass
At the doctor with my son and just realized I can cross my legs! Sometimes it is the non scale victories that give you motivation for the day!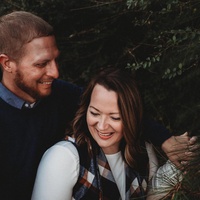 Becky David Harrell
I am 8 weeks into my Shibboleth journey as of yesterday and 27.2 lbs down!! More than that though, I feel so much better!! So thankful to have friends that repeatedly shared this amazing lifestyle! I'm not where I need to be yet, but I am on my way!! #shibbolethforHisglory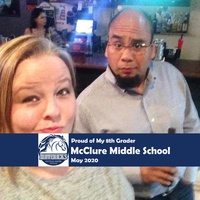 Cynthia Lewis
Today I woke up to the beautiful 50lbs lost badge. This is the most weight I have lost in my life. I have spent my whole life with an unhealthy relationship with food. I wish I would've found Shibboleth sooner and not wasted so much time being unhealthy.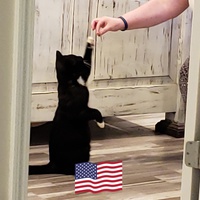 Greg Sims
Since mid November I have dropped 42 pounds, came off 2 medications, decreased 2 medications, went from 13.3 A1C to 7.3, and taken triglycerides from over 1500 down to 83. I praise the Lord for it all!!!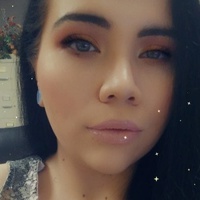 Rosalee Fortune
Biggest NSV of my journey today! Went to my Dr who delivered my daughter today. My nurse who I've been seeing since my pregnancy started was BLOW AWAY by how much I lost. Even my OB was blown away because the nurse was bragging and just in disbelief! It was a great feeling to see their reaction!! My OB even notice my boost in confidence, with a mask on! I was 369 pounds at my heaviest. Today I am 257. And my nurse wrote down the info for Shibboleth!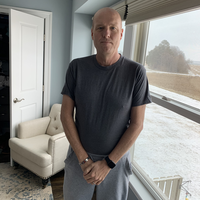 Dr. Walter Atha
My weight was even limiting my enjoyment of activities that I had previously always been able to fully participate in. As an emergency physician, I see patients daily whose lives are limited and shortened by excess weight, and always knew that I was certainly in that category. I started the diet at 258lb and dropped to a low of 198lb over an 8-month period. I'm 6'4", so I moved on the BMI scale from "morbidly obese" down to "normal". I have been a complete vegan since 2014, but had actually gained a significant amount of weight eating pasta, bread, rice, and other simple carbs. I've found it pretty easy to continue to follow the tenets of the Shibboleth diet and maintain a fully vegan diet. I've stabilized at around 202lb for the past four months. I'm very grateful for being introduced to Shibboleth!