Testimonials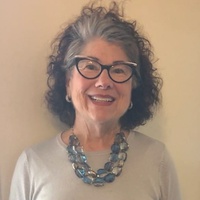 Bonita Crowe
I feel so blessed to post this ~1 yr after Kimberly introduced me to the "Shibboleth Lifestyle" where I lost 50 lbs, gained control of my overproduction of insulin & regained a healthy life to enjoy in my senior yrs!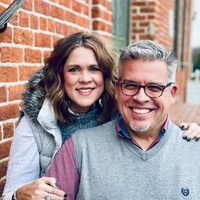 Kimberly McDurmon
When a photo like this pops up in your memories, it makes you so thankful for Gods strength and a Shibboleth lifestyle! 50 lbs lighter has given me the ability to keep up with all the activities of my late in life baby (10) and enjoy them to the fullest!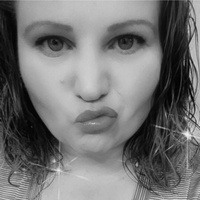 Jessy Reid Williams
After a very rough year (2019), we had unfortunately fell off the planet and gained back a lot of weight. But during the insanity of 2020 and COVID pandemic, my husband decided he had enough. He said "I know Shibboleth and know what to do.". So between Shibboleth and intermittent fasting (basically due to his work schedule), he has got back down and is now at his lowest in almost 20 years! After almost a year, they are finally having drill (Army) in person again. He pulled out his uniform and it almost swallows him.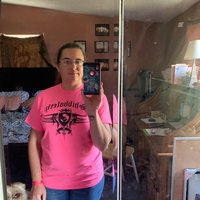 Ashley N. Henschen
Received my 10% weight loss shirt today and ordered it in a medium and it fits amazingly!!!!! This lifestyle has completey changed my life! Thank you Shibboleth so very much.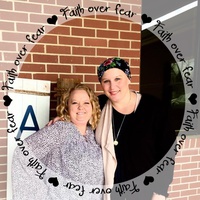 Kendra Beasley
1.6 pounds away from my goal weight...which I will be changing once I hit it. Never imagined I could lose 30 pounds...much less 60.... and I'm not stopping here!!! Thank you Lord for your help through this journey. Thank you LeAnn Avans Brown for pushing me to Shibboleth. Thank you Shibboleth for changing my life!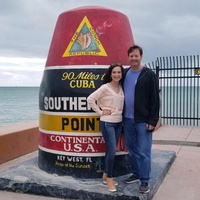 Denise Heath
I'm so grateful for Shibboleth! It was a bright spot in 2020 for me, and God used it to change my life! If you're still on the weight loss journey, keep on keepin' on! If you're in maintenance like I am, continue to make healthy choices and share with others.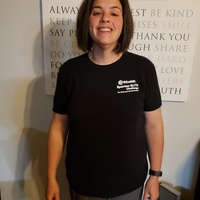 Jen Heiskell
NSV....I have began to clean out clothes...finally buying some to fit me. Realizing that for the first time in my life I am enjoying shopping for clothes!!! I have discovered that I have gone from a 3x/2x (depending on fit) to a med/small!!! Med was my goal but in all honesty thought it was unattainable for me....THANK GOD, HE PROVED ME WRONG. He has blessed me with more through this program than I ever thought possible... From the program itself, all I am learning about me, the amazing people he is using in my life and most of all he is making me stronger in him and for him!! #BlessGodForever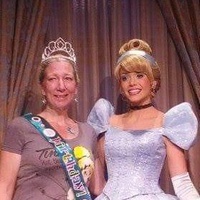 Debbie Reynolds Heininger
NSV: I had to try on 4 pairs of jeans before I found one that fit!!!! Haven't worn these 13 years!!!!!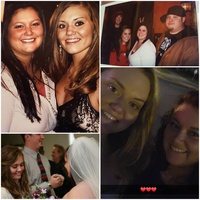 Nikki Jackson
Nsv: My 10 year old daughter zipped up with me in a jacket that used to be tight!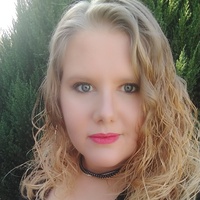 Ronda Frank
NSV: y'all, I made a plate of teriyaki chicken (from the approved library) and steamed broccoli...I used the two hand portion rule... Here's where it gets good...I could only eat HALF! When I felt full I STOPPED EATING!!! usually I eat until my plate is clean but today I was so full off of so little!!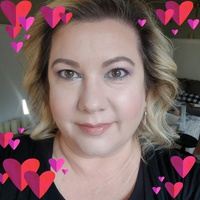 Gina M Hall Brazinski
NSV today- this text from my hubby. I'm at 20 pounds baby. I can't believe it. So glad you got me started on this lifestyle.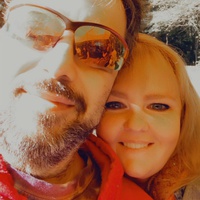 Tabitha N Rich Flickinger
NSV today. Last month I went to borrow Rich's belt like I have many times and I couldn't even hook the first hole. I was so shocked and mad at myself. Well we been doing really good for a couple of weeks so I tried it today and I got it to the fourth hole!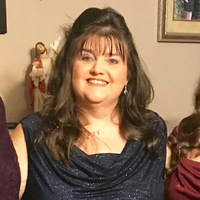 Angela Cooper
50 days of what we call perfect days on Shibboleth, I haven't made it 50 days in like years! 2013 to be exact! No sugar in 50 days. My goal is to look and feel much better by the time I turn 50 in December! 30 lbs gone and lots more work to do. Working from the inside out this time around! Giving God all the honor and praise. I can do nothing without him. Thank you Travis Martin for the program that works for me and thousands of others. So glad to be back on planet Shibboleth.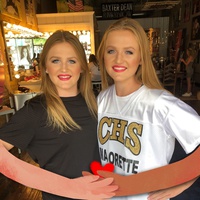 Cindy White Brown
PRAISE REPORT!!! My 17 yo is a lifetime member— I ordered his program when I did mine. He will complete 4 weeks as of tomorrow eve and is DOWN #28 !!! He had had ALL perfect days— no lapses. I'm so very proud of him! Thank you Jesus for showing him the way (THANK YOU TRAVIS) to eat, live life and NOT be deprived.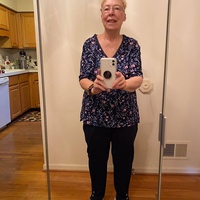 Alice Kuschinsky
I am a retired R.N. and my pcp was impressed with the results in my labs and over all health improvements and asked me in January 2121 if I planned to stay on Shibboleth and asked if I was going to continue on this diet. I said yes, he said come back and see me in a year if no problems. You are a an excellent example to staff and patients.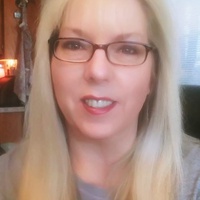 Patty Bass
At the doctor with my son and just realized I can cross my legs! Sometimes it is the non scale victories that give you motivation for the day!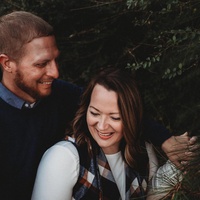 Becky David Harrell
I am 8 weeks into my Shibboleth journey as of yesterday and 27.2 lbs down!! More than that though, I feel so much better!! So thankful to have friends that repeatedly shared this amazing lifestyle! I'm not where I need to be yet, but I am on my way!! #shibbolethforHisglory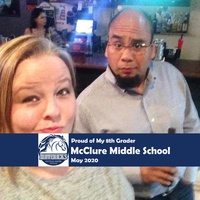 Cynthia Lewis
Today I woke up to the beautiful 50lbs lost badge. This is the most weight I have lost in my life. I have spent my whole life with an unhealthy relationship with food. I wish I would've found Shibboleth sooner and not wasted so much time being unhealthy.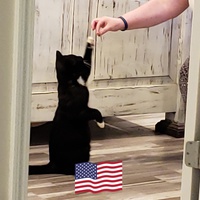 Greg Sims
Since mid November I have dropped 42 pounds, came off 2 medications, decreased 2 medications, went from 13.3 A1C to 7.3, and taken triglycerides from over 1500 down to 83. I praise the Lord for it all!!!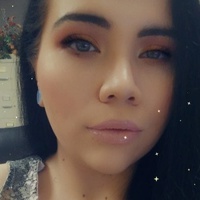 Rosalee Fortune
Biggest NSV of my journey today! Went to my Dr who delivered my daughter today. My nurse who I've been seeing since my pregnancy started was BLOW AWAY by how much I lost. Even my OB was blown away because the nurse was bragging and just in disbelief! It was a great feeling to see their reaction!! My OB even notice my boost in confidence, with a mask on! I was 369 pounds at my heaviest. Today I am 257. And my nurse wrote down the info for Shibboleth!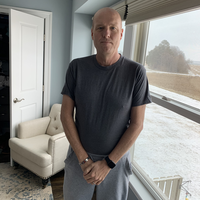 Dr. Walter Atha
My weight was even limiting my enjoyment of activities that I had previously always been able to fully participate in. As an emergency physician, I see patients daily whose lives are limited and shortened by excess weight, and always knew that I was certainly in that category. I started the diet at 258lb and dropped to a low of 198lb over an 8-month period. I'm 6'4", so I moved on the BMI scale from "morbidly obese" down to "normal". I have been a complete vegan since 2014, but had actually gained a significant amount of weight eating pasta, bread, rice, and other simple carbs. I've found it pretty easy to continue to follow the tenets of the Shibboleth diet and maintain a fully vegan diet. I've stabilized at around 202lb for the past four months. I'm very grateful for being introduced to Shibboleth!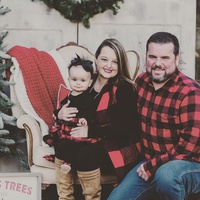 Jessica Borgerding Seabolt
So grateful for this plan! 18 pounds on someone under 5 feet tall shows! Am I right? Where's my short people? Ha! 2 years ago, when I turned 41, I had this sweet rainbow baby that was a medical miracle. I was told a fertility clinic wouldn't help me due to PCOS. I also found out I had a thyroid issue. People always assumed that I just ate a lot and it wasn't the case. I could eat rather healthy and still gain. This plan is doing wonders for me and has helped me learn how to group food together to burn calories and fat efficiently! God is good!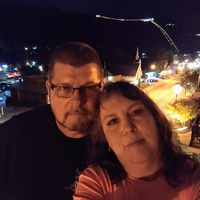 Theresa Newton
I really hated my pictures before but I am proud of my change and this lifestyle. My beginning weight before I started the program was 284. I listed 274 because I was ashamed. I am at 202 today. I have gained some weight back after a holiday, but with this lifestyle I know what to do. I went to Dr last week for a follow up and weighed 199. He approves of this program. He has changed my BP medicine in half. I go back in a month and may get to come off of them. He also said that I was diabetic but he changed my diagnosis to history of diabetes. I hope I can inspire someone else.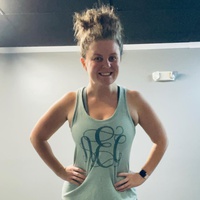 Alison Cothran Edwards
So so proud to be apart of this amazing community to continuously push us to be better on a daily basis! My favorite part of clean eating is eating dinner and not feeling totally disgusting afterwards! So Full I couldn't breathe and yet still packing it in! I feel just a relief and release with Shibboleth! ????????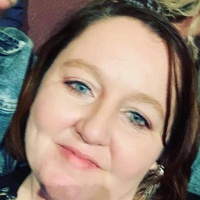 Mary Anna Lewis
I am so thankful that God opened this path for me. Beyond the weight loss and the reduction in inches, I feel like a different person. I am ready to go out as an ambassador for Christ and treat my body as the temple that it is.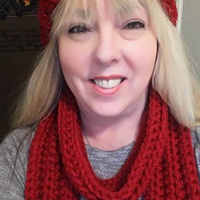 Patty Bass
I love Shibboleth! It is changing my life for the better! Not only with weight loss and more energy, it is deepening my relationship with God. Food had become my emotional crutch. This journey has taught me I was leaning on food instead of God. When I went to my doctor on October 8th, I talked to her about putting me on some kind of medicine to help me lose weight. I never have been a hog trougher, but I realize now, I wasn't eating the right foods in the right combinations. She told me she was not going to put me on medication to lose weight as there was no magic pill that would help me really do that. Instead, she offered me a prayer. She held my hands and prayed; she prayed and prayed and we BOTH shed a few tears. What an AMAZING doctor, right? She prayed that God would show me the WOE that I needed to honor Him! My sister in law and brother had each lost 100 pounds on Shibboleth. She had told me a couple of times a little about it, but they live in another state so I had forgotten about it really. But after the doctor prayed for me, I felt God moving and speaking Shibboleth to me and I joined with a Lifetime Membership! I'm about in tears just talking about it right here! I have lost 28 pounds since October the 11th, the first day I committed to the plan. Not every day has been a Perfect Day, but every day has been a better day than from where I started prior to October the 11th. It is EXCITING to feel better, have more energy, and to lose the unwanted weight. I have a long way to go, but each day I am more and more excited and eager to continue! So with all that said, YOU can all do this! I hope to give back to Shibboleth by purchasing some of the $10 Fast Tracks for my friends who are anxiously watching me lose the weight. It is obvious now and I have gone down two pant sizes! So I hope to put them on their way to a lifetime membership as well!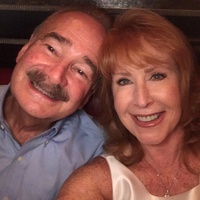 Joy Carden
Today is an amazing day- I have reached my weight loss goal! Thank you Jesus! Thank you Shibboleth team, especially Travis Martin and Kim Dahnke! Your instructions, videos, webinars, food combination charts and lists gave me all the tools I needed, and God gave me the strength to resist and even persevere when I was a little hungry at times. When I entered my goal in August, it was only a dream. Thank you for finding a real solution for losing weight safely and a plan to keep it off. My next health goal is to be able to discontinue my cholesterol medication. Blessings and thank you!!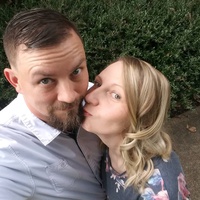 Nickie Kile
I'm so incredibly thankful for Shibboleth. I'm living and enjoying the maintenance lifestyle now. I never thought in September of 2018 that Shibboleth would change my life and the lives of so many people that I love so drastically. I still am enjoying watching the trickle down of success as one person is inspired by another then another by them. Travis and Sasha and the rest of the team, God bless you for everything you do to help so many.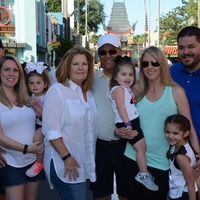 Talu Smith Epps
Joined the Shibby family and began my journey last March (committed whole heartedly). Heavier than I have ever been, and having serious heart issues (2 surgeries 9 months before starting). Today I had my appointment with my diagnostic cardiologist. He took one look at me and did the happy dance! Test results are near perfect, ekg - perfect, cardiac MRI - perfect. I am down 57 lbs. He cut the dosage amount of all my meds but one. Declared that he will continue to cut dosage as my weigh declines. No longer will need pacemaker! He was more than thrilled. So thankful for the Shibboleth lifestyle, my mentor Julie, encouragement from Shari and the support of the Shibby family. I am truly blessed! Merry Christmas to all!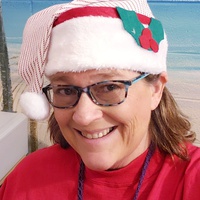 Andrea Antepenko
People are noticing at school 67 pounds down. I am excited to continue losing DURING THE HOLIDAYS and share the ... shhhhhhh... secret when they're ready.