Testimonials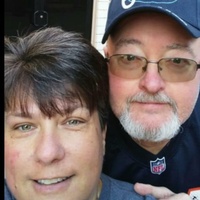 Paul Candy Watkins
I went to the doctor today I had blood work done my test came back perfect. The doctor said that my iron is up my potassium level is up all my blood levels are perfect not one blood level is off now. My doctor asked me what kind of change I made and I told him about shibboleth. He said that he had a couple of other patients that are doing Shibboleth as well and they are having great results as well. He said that he can see a difference in me already and that he was proud of me and to keep doing what I was doing. My blood pressure was running around 224 over 111 for about 3 months they changed my blood pressure pills one month ago but with my new lifestyle change my blood pressure this morning was 128/89. I'm down from 44 inches in my stomach area to 41 inches. The doctor said if I keep doing as good as I'm doing then they will reduce my blood pressure pills down no longer need it. It's no longer showing that I'm prediabetic either. I'm so proud of myself. My weight is down 6 lbs since the last visit. Thank you Travis Martin for helping me and millions of others get their life back.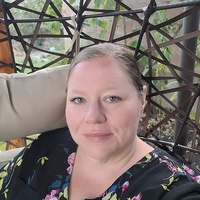 Amanda Compton
It is my 1 year shibboleth anniversary. I started this journey because I was getting sick. I was having panic attacks multiple times a week. My blood pressure was high and I was pre-diabetic. I had lost some mobility and doing certain normal daily tasks had become difficult. 2 of my "why's" were I wanted to feel better and I wanted to do more. This year I have lost 85 lbs. My blood pressure and blood sugar are normal. I have reclaimed my mobility. I have climbed mountains. I have done a 5k. I have traveled. I have gained friendships. I have gained faith and hope. Thank you to all those that have taught me, encouraged me, and battled with me. You know who you are. I am truly grateful to you. I can't wait to see what this next year brings.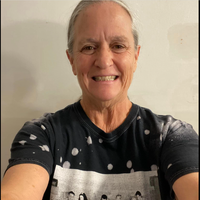 Robin Fuentez
For over 30 years I've tried to lose weight to no avail. This first photo is of me six years ago, the second is of me today after losing 63 pounds in the eight months I've been on Shibboleth. I feel so much better! I have no heartburn, no hot flashes, and my body doesn't hurt, I'm so much happier today and it all stems from the blessings of being introduced to this amazing lifestyle. Thank you, Travis Martin and Sasha Martin, and everyone else that's helping guide me through this journey. I appreciate everything you do. God bless!!!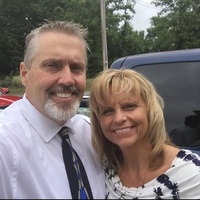 Bobby Cartledge
Sorry, I'm not active in Top Gun 2😢 Having a tremendous amount of pain with every step I take but it will get better, I trust God for that! I do however want to share an NSV with the group. On April 6, 2022, my A1C was "beyond 14", my doctor's meter only went to 14! With what my BGL had been on days that I actually checked my sugar would be around 400, putting my A1C around 15.6!! Today I praise my Jesus, I thank my Bride, Travis, and Sasha, for all the amazing support team with Shibboleth; when the doctor tested my A1C today it was 5.6!! 60 pounds gone, and feeling great! My God bless you all, you all are Top Gun material in my eyes!! As Arnold said, "I'll be back" 😎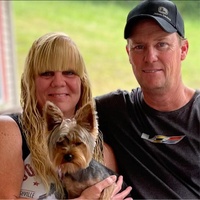 Kristy Leann
Went to the doctor for my 6-month blood work. I was shocked at my numbers. Everything was perfect. My doctor was happy. My triglycerides Dec 2021 were 251 today they were 77 that's a huge difference. My A1C went from 8.0 to 6.0 my blood pressure was normal. It's amazing what weight loss can do for your body. I'm now off all my meds except for 2. I'm so happy that my journey has led me to a healthier life. I'm still under my goal weight and maintaining it well. Thank you Shibboleth for changing my life. Work Hard and you will achieve your goals. I did.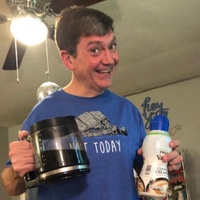 Billy Day
I've said it before and I'll say it again … I am in the best physical shape that I've been in the last 25 years. I took my blood pressure this morning before I went running at the lake and it was 120/83. I ran 8 miles at the lake and then walked back 2 more miles to the car. I got my blood test results back from my doctor's check-up a few weeks ago and my sodium and cholesterol (which I continually have problems with) was the lowest I can ever remember! Shibboleth not only helped Kim Daniels Day and me lose a lot of weight, it has made us a lot healthier as well!! Kim and I are striving to be the healthiest we can be. I know that our 50s are going to be the best decade yet!! THANK YOU, SHIBBOLETH!!! https://www.myshibboleth.com/join/TheDayCrew/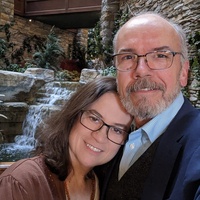 Deena J Talbert
Posted on my page, shared here to encourage fellow Shibbies. Program started Feb 1, 2021. Goal weight achieved Nov 2021. Lost: diabetes, rising cholesterol, plantar fasciitis, 63 pounds, fatigue, prescriptions, and more. Gained: life, energy, appreciation for the privilege of taking care of what God entrusted to me. LIFE & health update: I went to the doctor for a checkup last week. My labs remained steady, except for a couple levels, which actually improved even more. My A1C (blood sugar indicator) stayed perfectly steady at normal, as well as my weight. I'm so thankful that DIEts are a thing of the past. I have found a lifestyle I can enjoy for the rest of my days. Keep watching. The only yo-yos you're gonna see here will be on a string. 😉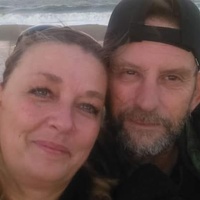 Charlene Payne
It's Weigh-In Wednesday again!! I lost 4.6 lbs... even with a hog-trough-Saturday night. Don't worry, I did a 36hr fast afterwards lol. But even better than the scale victory is going thru jeans and making a super big pile of 18/20/22/24s for the yard sale and realizing that I can wear the size 14s I already had in the YS pile 😲 I celebrated for a few minutes then I just sat down in my chair and cried. It was a humbling moment and I realized that it is a miracle. I have received a miracle!! Bless the name of the Lord!! Some people die from being "morbidly obese" (my Dr's words, not mine). But not me!! I've lost 42lbs in 3 months. I am 21lbs from my goal. It's a miracle!! And I am ever so thankful for Shibboleth! I am still waiting for my blood test results from my recheck but my Dr was super happy with my progress 😊 I almost forgot to tell y'all about the message from my Dr, concerning my re-check blood work.... "Your numbers are perfect. You have cured yourself of disease. Keep up the good work." #blessedbethenameofthelord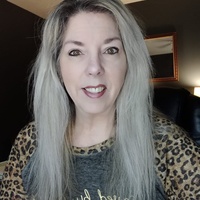 Patty Bass
I returned to my doctor 3 months later having lost FIFTY pounds! She was astonished! And when my bloodwork came back, it was PERFECT! I learned everything I could about Shibboleth and I wanted to help others get their lives back too! Today, I am down 107 pounds from where I began and in maintenance. Maintenance is a FUN place to be! And the whole journey was INCREDIBLE!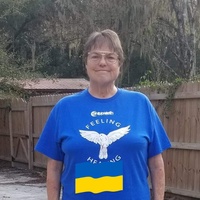 Chris Harman Kemper
"Sunday, November 14, 2021 Day 76 ""I'm melting!"" But unlike the Wicked Witch, for me, it's a good thing! I have struggled for so very very long. My weight and resulting diabetes out of control. I posted my weight chart from my doctor visits from 2014 to present. The lowest I managed was in 2019 @249 after keto. But even on keto, my diabetes was not in optimal control. And the sustainability was not there for me. The most recent reading was the ER when I fractured my knee. And today? Well even with 34 days of limited activity, I continue to lose! Maybe you dont have 100+ pounds to shed like I do. Maybe you just want a healthier eating plan. I cannot extol the benefits of Shibboleth enough! The community support of members and mentors cannot be matched IMHO."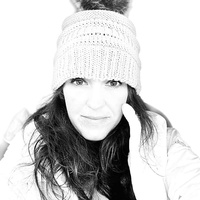 Dawn Lyons
I have surrendered myself for 4 months ! I have committed to putting myself first , holding myself accountable by weighing everyday, attending live classes, listening and applying ! Y'all have been on the scale journey with all of us! Today I share with you my progress from start July 16th thru today ! I am proud of myself for loving myself enough to finally say I am important and it's time I start treating myself as important ! Keep on everyone ! Remember your worth and your importance and that you are loved by our father ! You are IMPORTANT and you are worth it !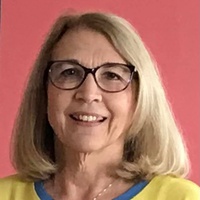 Jody Dillon
I am shocked at how big I was two years ago and I wasn't even at my biggest then! I shocked my sister in March when she saw me after a long separation due to Covid. Thank you Shibboleth for helping me lose 46 lbs and 46 inches! It works people!

Jane Swain
I just have to share a bit of good news. I had my yearly physical with my Internal Medicine doctor yesterday. She was astonished at my lab work, my blood pressure chart and the scales, down 49 pounds since my last visit. She wanted to learn all about Shilloboleth. She said she was going to start recommending this program to her patients. I feel like my new lifestyle has literally saved my life and added years to me watching my grand babies grow up! ❤️❤️❤️❤️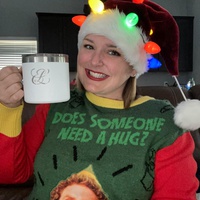 Holly Gallegos
I just left the Dr. for my 3 month check-up. At the end of June, I found out I had type 2 diabetes. I decided it was time to get my butt in gear! I'm happy to report that in 3 months I've officially lost 36lbs for a total of 56lbs! This marks my 1/2 way point! My Dr. was so excited that in 3 months I'm now off of 2 of my 3 medications! I am excited for the weight loss, but I'm ecstatic with my new numbers! Time to keep going and hit that total goal!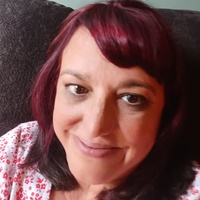 Diane Paterakis Malone
I've lost a total of 30 pounds and 20 inches since June with Shibboleth! I'm feeling amazing! More energy, less fibromyalgia pain, less depression. Glory be to God! Hallelujah! Amen! Planning perfect days until Thanksgiving!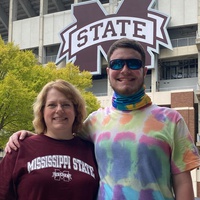 Jennifer Nelson
I'm so thankful the Lord led me to Shibboleth. ▪️I'm down 32 pounds ▪️A1C down from 8 something to 6.2 and off two prescription meds for diabetes. ▪️Feeling so much better mentally and physically. ▪️Thankful for this privilege to work on self-discipline.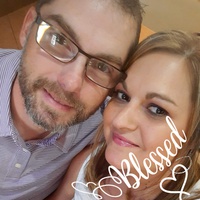 Cecilia Jeff Holland
Saw my Doctor for the first time since February. Bp is PERFECT! Stopping Lisinopril but following up in one month. (BAD) Cholesterol is D O W N 30 Pts!!! Lowest weight on the Drs Scales today in 15+ Years!!! #6monthcheckup Psalm 37:4: Delight yourself in the Lord, and he will give you the desires of your heart.♡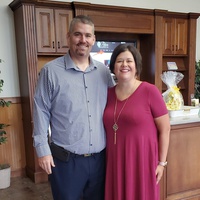 Alicia Ward Edwards
So I felt I needed to share some nsvs! 1. I haven't woken up sick to my stomach in over a week 2. I haven't woken up with heartburn in the middle of the night in a week. 3. I haven't had to soak my legs before bed in 5 days (I was struggling with restless legs syndrome) 4. I haven't taken a nap or just fallen asleep on the couch in a week. Before if I sat for more than 10 mins, I was dosing. I know I am just starting this so I have the new journey glasses on but I am feeling good.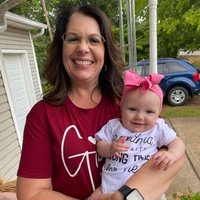 DeLinda White
So I've struggled for about 4 to 5 years to lose some weight. I had gotten so discouraged and hated looking at myself in the mirror! But thanks to Shibboleth in two months I've lost 16 pounds which is huge for me!! I know others have lost it a lot faster but my body doesn't work that fast at losing weight so I'm happy with my progress so far. I still have more to lose but wanted to let others know it works! If I can do it anyone can!!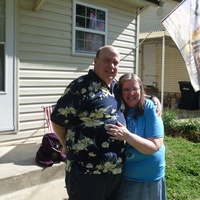 Leann Lowe
I haven't been able to wear my wedding/engagement rings in about a year. I'm down 37 pounds and I got to put my rings back on. Woohoo, thank you Jesus and thank you Shibboleth.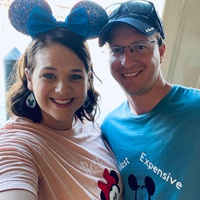 Blair Ballard
I put on an XL shirt 😱 I could cry. 😭 It has a cute quilted state of TN on the back and I've always loved it but haven't been able to wear it for YEARS. It's snug in the hips but it fits! Also...my wedding rings are loose, all my clothes are fitting much better and I'm able to wear some cute things again I haven't been able to wear in a while. I feel better, I sleep better, I am living my best life! 🙌🏻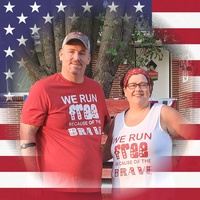 Alicia Ward Edwards
My husband had a 6 month follow-up with his Dr today. He was down 75lbs (65lbs with Shibboleth) His bad cholesterol was down from 199 to 139. His good cholesterol was up and his ratio was back in normal range. His triglycerides were down. 216 last time and 72 today. All his bloodwork was in normal range and she was no longer suggesting any medications. She asked him if he would come in and talk to all her patient when he told her what he has been doing. ♥️♥️ Shibboleth works.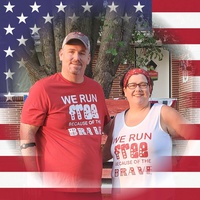 Alicia Ward Edwards
3 months ago today, we had our 1st perfect day. As of today, I am down 47.2lbs. I am down to a size lg top and size 16 pants. I have not had a migraine in 2.5 months. My energy is up and I feel like I am a part of life again not just a spectator. Joey is down 61lbs. He is down from a tight 46 pants to a 40. His shirts are 18in from 20in. He goes tomorrow for bloodwork but he had to stop his daily CoQ10 cause he was getting dizzy everytime he stood up. Shibboleth has made a difference for not just us but our whole family. Our daughter who is almost 6 year old (born without a thyroid) is down 7lbs. She is learning healthy habits now. Thanks Christi Weaver Pugliese for introducing me to the planet and Joney Shibboleth for answering my millions of questions.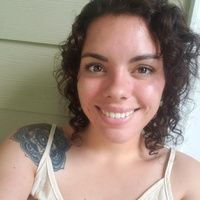 Kaitie Fain Smith
NSV!! I have lost 65lbs since August 2020, and I finally got my rings resized! I went from 8.5 to 7.5 and honestly, they are still a little big. Thank you, Shibboleth!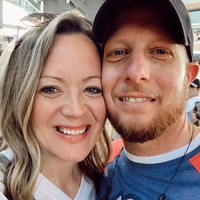 Becky David Harrell
My sister in love Julie Harrell Ouzts started Shibboleth back in February and is almost to her goal weight (I believe she's lost 20 lbs). My mama in love Faye Harrell started 5 weeks ago tomorrow and hit her 10% weightloss this morning and got her tshirt ordered! My husband put on another suit he can't wear anymore because he's down over 20. I love doing Shibboleth with my family and seeing them find victory too!! 🙌🏻 God is good!! #shibbolethforHisglory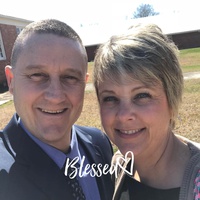 Shane Jeannine Gunter
I never EVER thought that I would be losing this weight that I've been carrying around for so long this fast! Shibboleth has been a lifesaver for me! Loving this lifestyle and loving myself for the first time in a very long time!! I give GOD all of the glory!!! Philippians 4:13 has been my "name it and claim it" verse since beginning this program. I have lost a total now of 26 pounds since I started!!!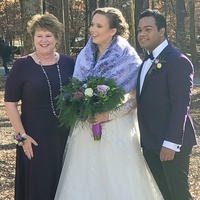 Monica Wildes
I am SO excited to post tonight that I met my 50 pound goal on my 1 year anniversary on Shibboleth! I am absolutely blessed beyond words that God gave me the desire to "try" this weight loss program. Elizabeth Bickford, a friend at school, was my inspiration! This works, y'all! How is it even possible that I have lost 50 pounds! I am forever changed. Thank you, Jesus!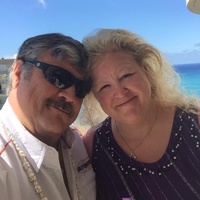 Lisa King Robinson
So got my pink tshirt today. I thought well it will be a little bit longer before I can wear an xl but guess what, It fits perfectly! I have come from a 3XL to an xl, 28.4lbs in 5 weeks and 2 days. God blessed the broken road that led me to Shibboleth.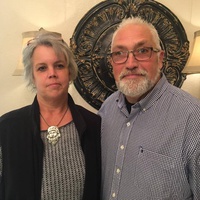 Missy Barrett
My husband is now med free! Dr. took him off blood pressure med this morning. Got rid of cholesterol and blood sugar meds a while back. A1C 5.2. Praise the Lord!🙌❤ Loving the Shibby life!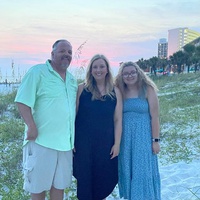 Jenny Garner Hester
We were swimming today and I went to put on my swim cover from last summer. I walked out and my daughter said , "wow mom ,I think I could fit in there with you !" So of course we had to try . It's crazy to think how much I've shrunk in just a year . I'm about 30-35 lbs to my goal . Forever thankful for this wonderful program and support.