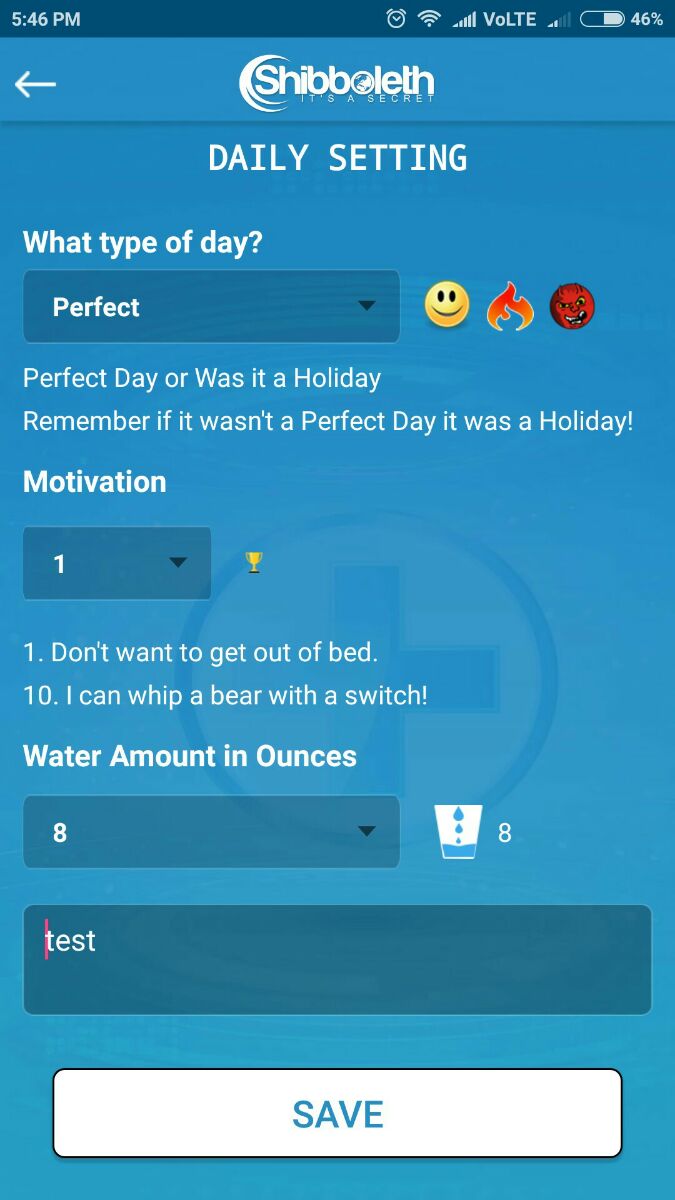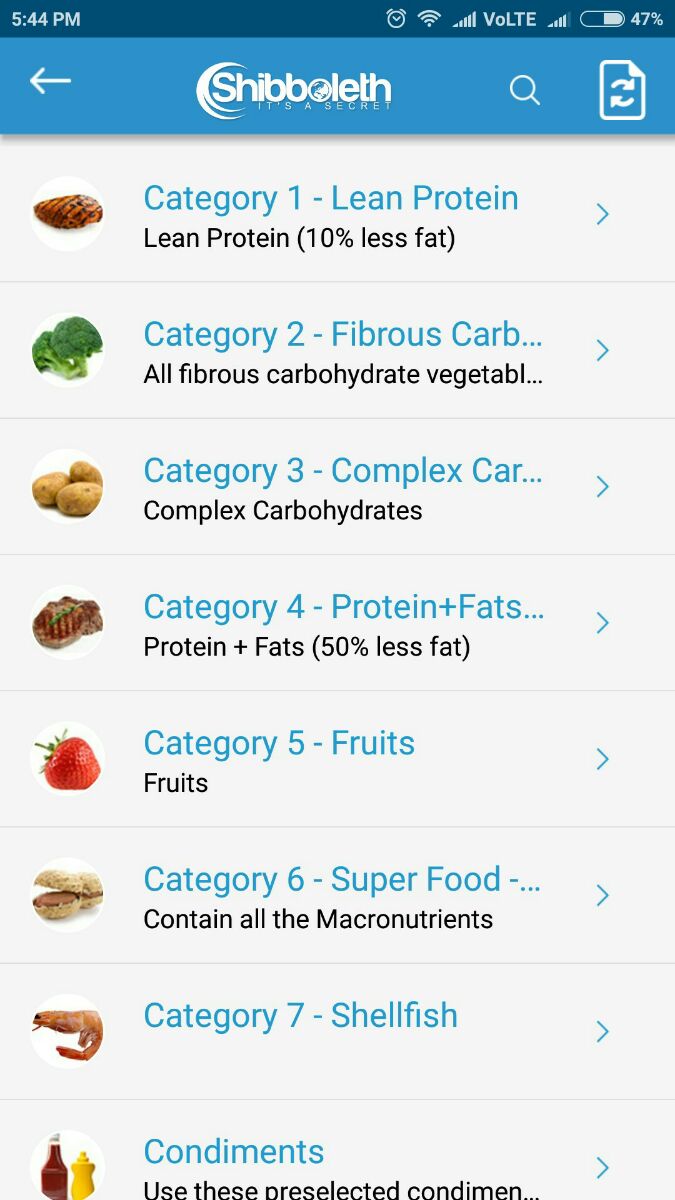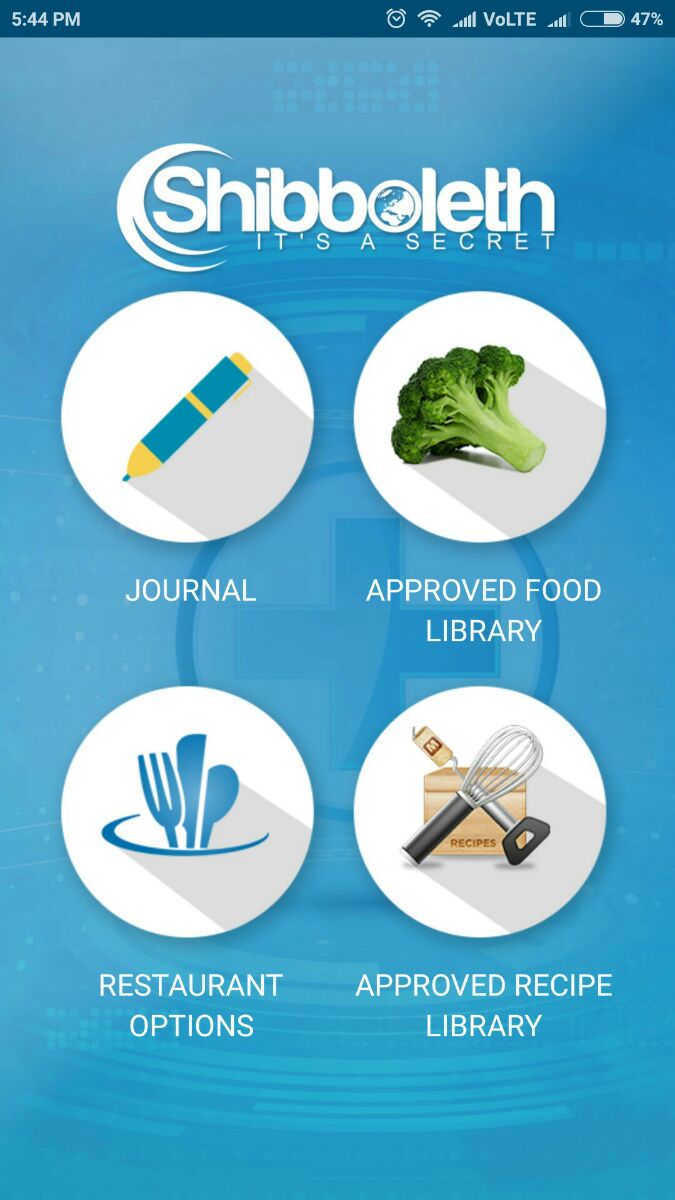 Shibboleth Food Journal
APP (Free)
The Shibboleth Journal app is a free application designed to assist you by providing easy to use resources during your weight-loss journey.
HOW IT WORKS - Take the guess work out of dieting and quickly navigate through approved food, restaurant and recipe libraries. You will be able to utilize our Approved Combination Chart displaying which whole foods to combine for the fastest and healthiest way to lose weight and get started right now.
FREE WEBINARS - You'll be able to register for free "Fast Track Webinars" where we teach you step-by-step to use these tools for even more efficient weight-loss benefits. We'll go over tips for cooking, eating out and enjoying your "holiday's". This is your "Fast Track" to success!
FOOD JOURNAL - You will be able to keep a food, mood and weight journal with our app. You can take pictures of your meals and view your month at-a-glance to evaluate your progress.
LIVE CHAT & COMMUNITY - You will have free access to our private Facebook group(s) and access to free live coaching from a Certified Mentor to ask any question you may have.
MOTIVATION & MINDSET - There are "Spark" videos from our Founder, Travis Martin. He will be right with you to motivate and encourage you during every step of your journey. Losing over 100 pounds more than 20 years ago, he has been where you are. He understands the challenges you will face and can help you to personalize your journey. You need a plan that will fit into your lifestyle so you can not only lose the weight but keep it off forever.
NON-MEMBERS - With our free app you can create a login and password that will allow access to all of the above resources. Your food, restaurant and recipe library will have the most requested and popular "Fast Track" items listed so you can achieve fast results.
MEMBERS With our free app you can login with your website username and password. You will have access to all of the above resources. Your food, restaurant and recipe library will reflect your current membership type. (Fast Track, Silver/Journey or Tiger's Eye) Your Journal and Timing Chart will sync with the website so you can choose to journal from the app or the website any time of day. This app is a wonderful companion tool for any weight loss journey.
The Shibboleth Jam Podcast
The Shibboleth Jam Podcast is a free weight loss and wellness podcast by Travis Martin and is sponsored by My Shibboleth Lifestyle. My Shibboleth Lifestyle is the #1 weight loss and wellness program on the internet. Travis interviews guests who have had amazon success with My Shibboleth Lifestyle and covers a wide range