Testimonials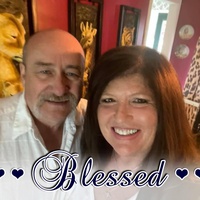 Sonia Willard Edwards
OHHHHH MY GOODNESS. IM IN TOTAL SHOCK. I HAVENT LOSS IN ABOUT A MONTH. STAYING THE SAME. WELL THIS MORNING, I WAS RUNNING LATE FOR MY HAIR APP. SO I GRAB A PAIR OF JEANS THAT I HAD HUNG UP WITH ANOTHER PAIR THAT I COULDNT WEAR. WELL I DIDNT KNOW I GRAB THAT PAIR. WELL GUESS WHAT??? I JUST LOOKED AT THE SIZE. THEY ARE 14. WOO HOOOOOO!!!!!!! WHEN I STARTED SHIBBOLETH I WAS IN A 18. SO IF U GO A MONTH WITHOUT LOSING. CHECK UR INCHES OR SMALLER SIZE CLOTHES. I CANT BELIEVE THIS. I WAS FIXEN TEXT FOR A MENTOR CUZ I WASN'T LOSING. BUT I AMMMMMMM!!!!!!!!!! THANK U SHIBBOLETH!!!!!! LUV U ALL MY SHIBBOLETH FAMILY. Travis Martin and Sasha Martin where have yall been all my life. Lol!!! Even though I'm like 20 yrs older than yall🤣🤣🤣🤣🤣.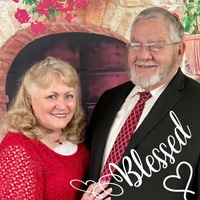 Sharon Samples Jarriel
I haven't been very vocal on here but I want to say how much I appreciate all I have learned from being with Planet Shibboleth! I am down almost 23 pounds in 3 months!!! Praise the Lord!❤️🙌🏻 Travis, Kim Dahnke, and all the mentors have been such a blessing and help, 24/7! Thank you, each and everyone!!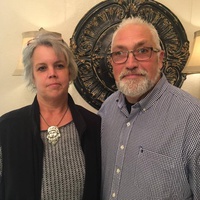 Missy Barrett
Today I am 5lbs from my 175 lb badge and 9 lbs from my original overall goal. I plan on making a new goal after that. Turning it up, locking it down, and ripping off the knob.💥💪Praise the name of The Lord!🙌 YOU can do this. Stay positive, trust the program.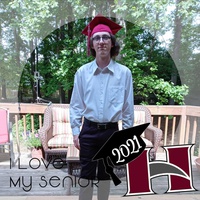 Debbie Reynolds Heininger
NSV!!!!! It's been a long time since I have been able to wear a size 4!!!!! THANK YOU Shibboleth for giving me the tools to get here!!!!💜💜💜💜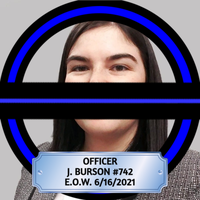 Erin Mason
Today I met my first BIG goal. I earned my 50 pounds lost badge. I've included some of my more painful photos and the newest ones of me. Not only have I lost 50 pounds, 7 inches in my waist alone, and 3 pants sizes, but I feel so much better day in and day out. I'm so thankful that I got back on this journey. I still have a ways to go to reach my ultimate goal, but I know with dedication it can be done.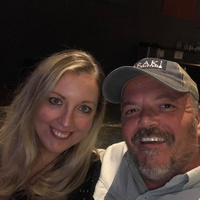 Jenny Garner Hester
NSV! One year on Shibboleth and through this way of eating God has healed my thyroid. I was a wreck just two years ago. Metabolic syndrome, antibodies were off the charts, I was breaking out in hives constantly. Now, I get to stop my thyroid meds. Amazing! My inflammation is better. My Dr. would like it below 8 . Cutting back on sugar helped so much, now we've found I have an allergy to wheat. So pretty sure watching that now will get it under an 8. I graduated from blood work every 3 months to once a year. Just wanted to share with you all!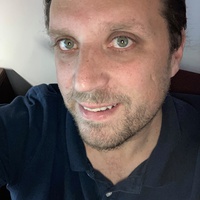 Chris Feldt
Today I hit my goal of 10 percent of my body weight. 30 pounds gone since Mar 13. I can breathe and move easier and I'm in less pain. My blood pressure has come down and people are starting to ask me what I'm doing. I'm tempted to say "Shhh...It's a secret.", but I don't. I text them the name of the program and the website. Even my co-workers are asking what I've been doing. It's nice to set a personal example of health in the lives of my friends, coworkers and neighbors. But this is how I learned of Shibboleth too. I saw someone in my community that I literally barely recognized. I had to deliberately work to conceal my astonishment on how different and good they looked. (This was a real challenge) At that point I asked about the program. I had seen first hand its results in someone I knew. Hopefully, I can be that person for others too. Hooray!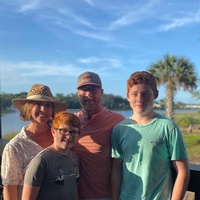 Megan Buchanan Hall
Had my yearly appointment today & my doctor was amazed that my BMI had dropped from 37% down to 26%!! After YEARS of trying weight loss plan after weight loss plan, I finally found something that works for me & is sustainable! Thank you, Shibboleth, Travis & Sasha Martin, as well as everyone else involved in making this program a success! My only regret is not starting earlier! Started July 22, 2019 weighing 214 lbs. Total weight lost: 59 lbs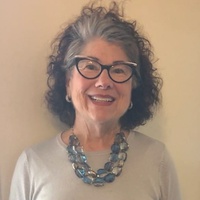 Bonita Crowe
I feel so blessed to post this ~1 yr after Kimberly introduced me to the "Shibboleth Lifestyle" where I lost 50 lbs, gained control of my overproduction of insulin & regained a healthy life to enjoy in my senior yrs!