Are you ready to Activate Your Fat-Burning BlowTorch 24/7?
Let me introduce you to the MOST FUN weight loss journey you will ever find!
Real People.

Real Results.
GET STARTED TODAY!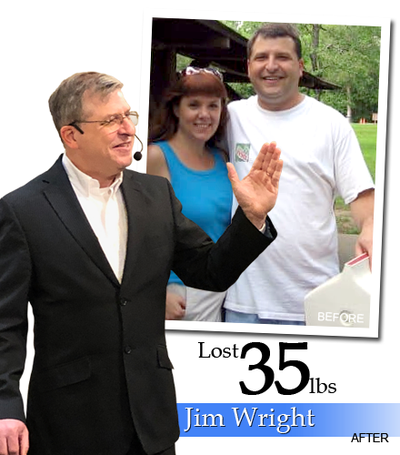 YOUR BEST BODY, INNER SPIRIT, VIBRANT HEALTH, AND THE BIGGEST SMILE OF YOUR LIFE IS ONLY A FEW CLICKS AWAY!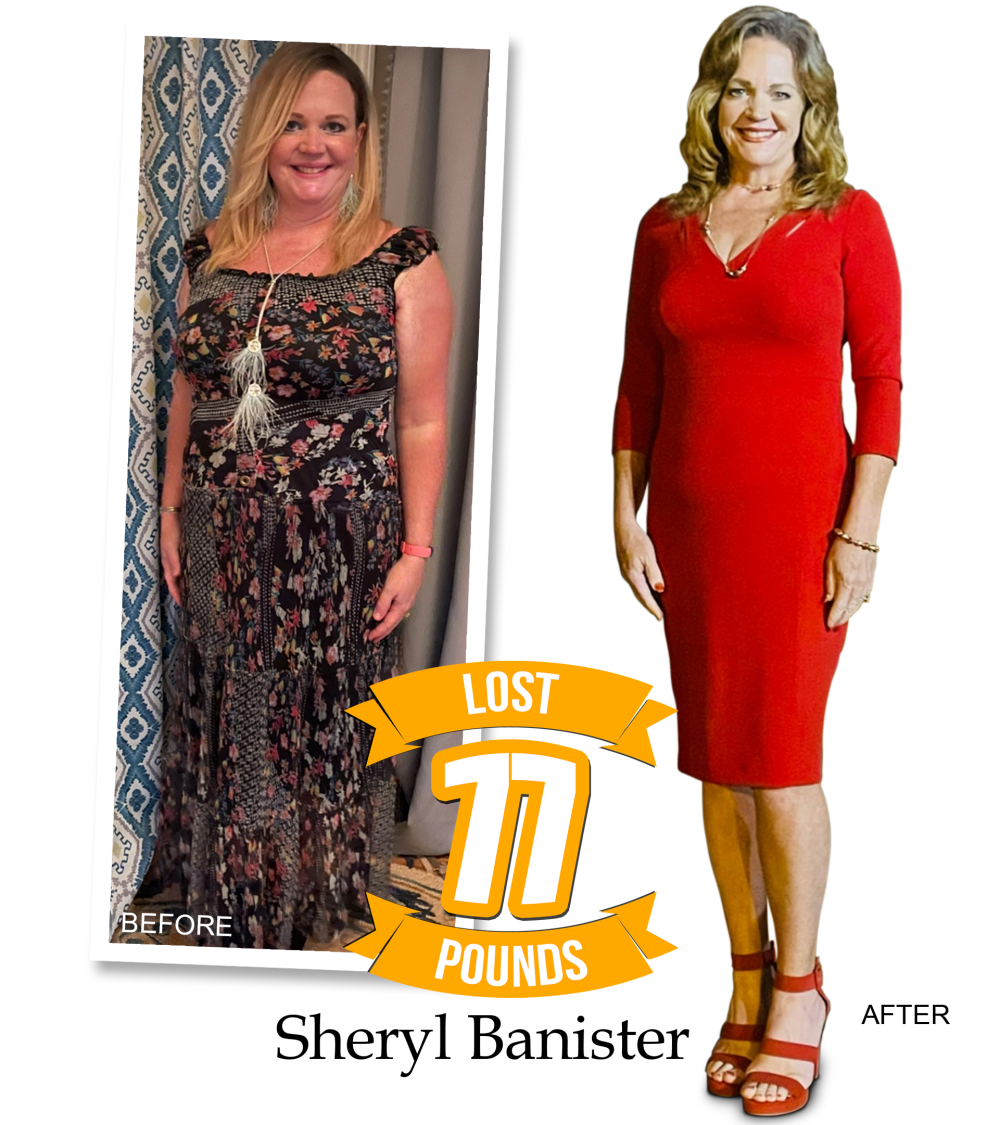 Do you want to know the "secret" to healing your body with real food?
We will teach you how to understand your body chemistry and how to properly combine the foods you love so that they are working for you instead of against you.
We will teach you how to get control back and this means you can burn fat (Activate Your BlowTorch) 24/7.
Is food controlling you? It's time to get control back.
You are not just joining a "weight loss plan", you are joining a family. A community of like-minded people. We teach, encourage, support and we will be your best cheerleader!
"I have been in your shoes! I care about YOU, and I want you to live your best life!" ~Travis Martin
PURCHASE NOW

Faith focused women, men, couples & families are finally
finding a lifestyle that works for them instead of against them.
Lives and relationships are being transformed.
You should join the movement too!
You Will Get:
❤️ 14 Fast Track Series Video Lessons
❤️ At least 2 Live Webinars per week with a Coach
❤️ Self-Guide your way through simple tasks that you can check off as you complete them to ensure success
❤️ Simple Fast Track Fat Burning Foods and Recipes to Choose From
❤️ Eat Anywhere with our Restaurant Guide to Fat Burning Meals
❤️ Online Journaling & Journal Checking by our Mentors
❤️ Create Simple, Customized Meals with our Meal Plan Generator
❤️ Unlimited One-on-One Coaching by our Mentors
❤️ Online Food Library with more than 5,000 Approved Grocery Items
❤️ Online Recipe Library with more than 2,000 Fat Burning Recipes
❤️ Virtual Grocery Store Tour to Help You Shop for Approved Foods
❤️ Printable, Digital Books (Program Guide, Recipes, Motivational Letters, Kids Coloring Book, and more)
❤️ Exercise Suggestions for the Beginner or Advanced Enthusiast
❤️ Challenges & Wall Breakers to Help You Reach Your Goal
❤️ Earn Badges and T-Shirts as You Reach YOUR Goals
❤️ Robust, Private Community of Members Offering Support and Guidance to One Another
❤️ GOLD LEVEL - Advanced Classes with Methods to Lose Weight Up To 3 Times Faster
❤️ GOLD LEVEL - Live Webinars with Exercise Teaching You to Preserve, Build and Reconstitute Muscle
❤️ GOLD LEVEL - "Coach Mode" Eat with a Timer and from Specified Food Lists to Reach your Goal Even Faster
❤️ GOLD LEVEL - Intermittent Fasting Methods to Achieve your Wellness Goals
❤️ GOLD LEVEL - "Battle Buddy" Challenge your Friends and Race to Your Individual Goals
❤️ TIGER LEVEL - Attend Live Webinars Led by our Founder, Travis Martin
❤️ TIGER LEVEL - Dig Deeper to Develop "super-hero" Levels of Discipline, Drive & Dedication
❤️ TIGER LEVEL - Life Lessons, Breaking Food Addiction
❤️ TIGER LEVEL - Learn How to Heal Every Cell in Your Body with these Methods
❤️ TIGER LEVEL - Join 3 Day Lockdown Challenges Led by Travis Martin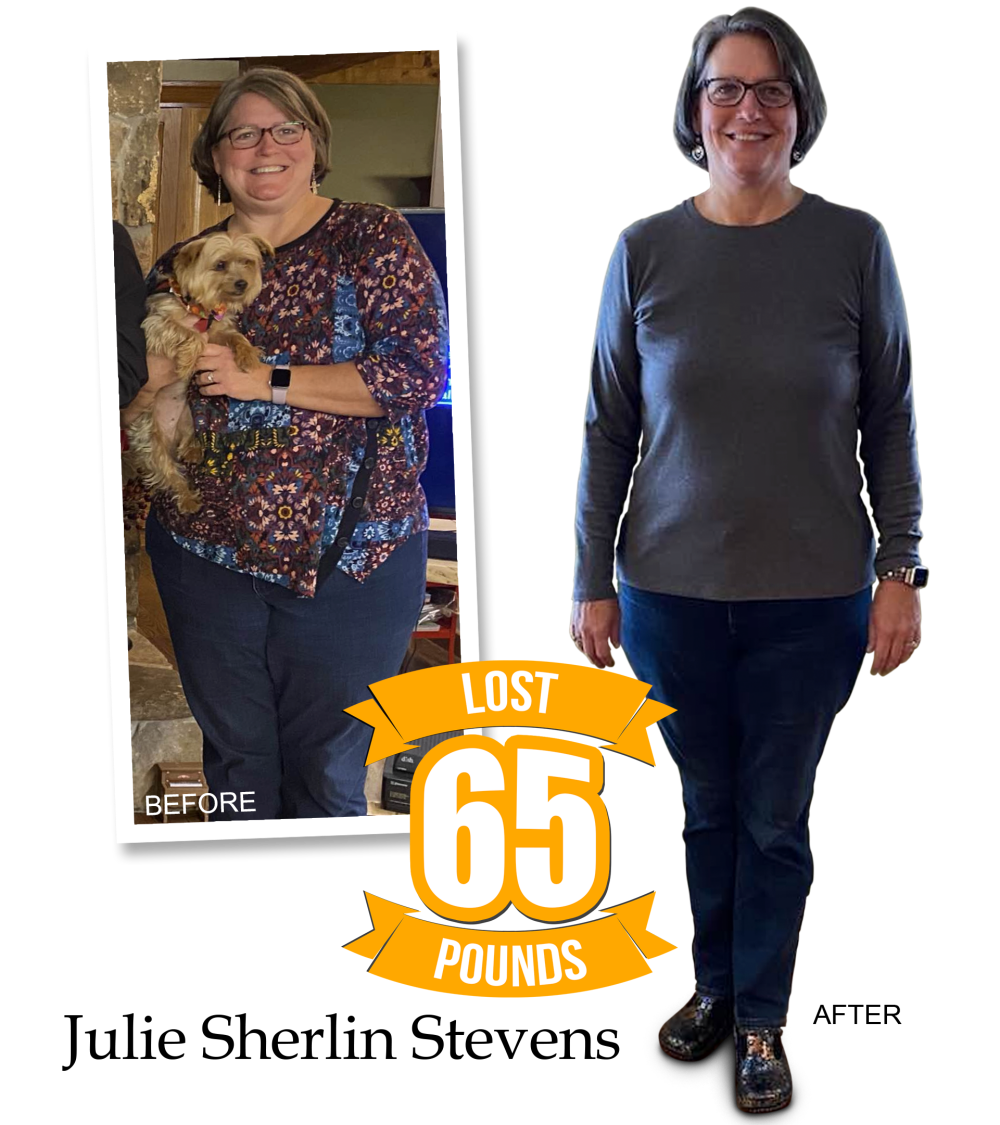 BY BECOMING A MEMBER YOU WILL:
Speed up your metabolism and get in efficient fat burning in only two days

Eat your favorite foods just in the correct combinations

Reduce or eliminate meds

Have more energy to live life to it's fullest

Never have to go on a crazy diet again -- No shots, pills, potions, or wraps

Receive unrivaled support and care

Get rid of self-doubt, and obliterate the many inner roadblocks hindering your success

Almost effortlessly become an expert on losing weight using food combining methods-- Classes are held online, in person, or both
Who Is Shibboleth For?
You Want To Live Longer For Loved Ones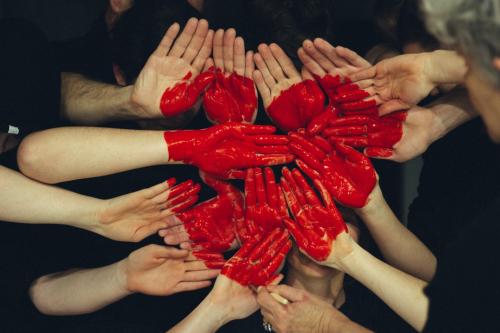 You Want A Faith Based Weight Loss Community
You Want To Lose Weight The Easy Way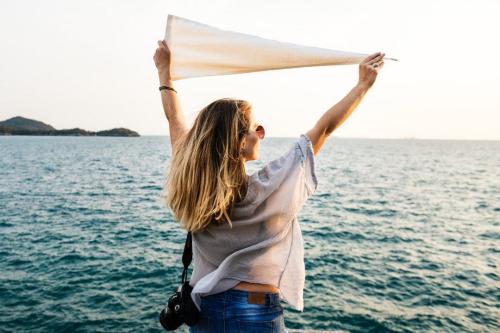 Shibboleth Is For You If You Want To...
Have a diet and lifestyle that works with you, not against you

Buy everything you need to lose weight from your local grocery store - no pills, potions, or gimmicks!

Gain Self Confidence and Clarity

Transform your life, and those around you by making a positive change and leveling up

Call upon your faith in God and embody his strength along your weight loss journey

Follow a proven system and have the certainty that you are on the right track
Order Now
What Members Say about Shibboleth
---
I don't usually post here because I usually learn a lot more if I'm listening to someone else!😉 I just wanted to say how thankful I am for Shibboleth. I have been here since it was Thrive. I've fallen off the wagon way more than I want to admit. But once again at the end of 2022, I had some blood work return and was told I would need meds. I asked the doctor to give me 3 months. I just received my results and the doctor no longer advises me to take the meds! I'm not finished but even after just 3 months, Shibboleth works!🙌🏻
---
STACEY POWER TRUITT

Having wonderful readings. Thanks Shibboleth. Last A1C was at 6.1 this is still considered a Diabetic. Dr. And I talked he wants to wait till next Blood work in 3 months and if 5 something we will come off of this. Only taking 0.25 has been cut back twice. Thanks Shibboleth. Saving my life .❤️
---
KARON WILLIAMS BRINKLEY

Starting my 6th week!! This is my before and after. I'm super excited because back in 2020 I was 277lbs. I've struggled with weight ever since I had my first child in 1995. A constant up and down. Now don't get me wrong. I love to exercise and I love eating right but I also love convenient food which always ends up being my downfall. A nurse for 23 years, mama and now a full-time housewife and homeschool mom along with a full-time music ministry. So I need a convenient menu. Plus I love to cook soooo that sometimes gets you in trouble lol But in 2020 at my highest weight, I ended up at the Er with multiple situations going on with my health. Possible Crohn's disease, inflammatory process, metabolic syndrome, enlarged liver stage at a 1 which leads to NASH, and I ended up on 4 blood pressure pills each twice a day. 😕 There's more but you get the picture. So I began on a total lifestyle change and my Gastroenterologist suggested I get my gut health under control and begin a low fat high fiber diet. So I did. I lost down 30 or so pounds. Came off all BP meds but one and metformin. Reversing the fatty liver. It's no longer staged. No signs of crohns at this time. Inflammatory in remission but I was stuck!!!! Couldn't get pass 245-250 and if I did oh my goodness I struggled then gave up and added back the 5 or 10 pounds. Back at my weight roller coaster. Tried ozempic and sheeeww that didn't agree with my body lol during this time still exercising though. Figured it was just the curse of my menopause 🤷🏼‍♀️ oh yea forgot to mention that!!! Anyway this year my friend Amber N Brian Campbell told me about shibboleth and I saw her and Matt N Jen Heiskell's results and thought why not? I'd been praying God to show me the next direction. Well, praise God I said yes!!! It's actually the very diet my Gi doctor suggested but explained and made so simple and convenient and I've been looking for these past 3 years!! I'm down to 231lbs ❤️🙌🙌 Don't tell me God doesn't direct our paths if we keep trying and seeking to do good. Just wanted to share my story in hopes to encourage somebody. 1 Corinthians 3:16 16 Know ye not that ye are the temple of God, and that the Spirit of God dwelleth in you? Working on my temple ❤️❤️
---
LORETTA METCALF
---
What Is Becoming A Shibboleth Member Actually Worth?
~ Imagine finally being able to browse through almost any store and find the clothes that you love with your size in stock.
~ Imagine being able to smile when you look at yourself in the mirror, loving yourself more, and spreading that love to all those around you.
~ Imagine being able to become less dependent on your medications, and reclaim control over your health, how much money would you save if you could eliminate medications all togeather?
~ Imagine how many more years you could add to your life by taking better care of yourself, and all the amazing experiences you could have in that time. Isn't it time we show our bodies some love?
~ Imagine having more vibrancy and energy to live your life, play with your kids, grandkids, or riding that amusement park ride and marking off items on your bucket list, without your weight slowing you down.
~ Imagine kicking food cravings to the curb, ditching dieting forever, and eating guilt free even on holidays, birthdays, and special events.
~ Imagine being connected to a loving group of cheerleaders and supporters, who are there to carry you through the tough times, and celebrate all the many good times to come. Who are like minded, and together will take your weight loss and spirituality to the next level
~ Imagine having a deeply loving and special connection to a higher power, a never ending faith in the Lord and in your own sense of self, and a special place inside that you can always access that is full of happiness, gratitude, peace, and tranquility.
~ The real value of a Shibboleth Membership is in the world of opportunities that open up to you when you gain self confidence, develop your self discipline, and become a model of success for those that you love. This is easily done by following a step-by-step management system that will get you results. ~
~ The stress-free success at your finger tips is only limited by the power of your imagination.
~ Weight Loss is one of the most, or in some cases THE most powerful self-improvement tool that you can and must add to your life if you are really planning to live it at its best.
~ Hope is here. Join us today!
THIS PROGRAM IS FOR YOU!
---
It is for people who have tried diets and failed, or have given up on dieting before.
It is for people who want to take control of their health, and eliminate or reduce the amount of medications they are already taking
This program is for you if you want to get healthy but still want to be able to eat your favorite foods, celebrate holidays guilt-free, and feel better about yourself.
It is for those who want to improve and seek positive change. It is for those wanting to reconnect to a deep faith within themselves.
THIS MAY NOT BE THE RIGHT PROGRAM FOR YOU...
---
If you do not need to be surrounded by people who are on a similar journey all providing support and encouragement to each other.
If you are not willing to forget everything you know about "dieting", invest in yourself by learning something new, and then put your knowledge to work so you can lose all the weight you desire.
If you are looking for a magic pill, powder or wrap to do the work for you, this may not be right for you. We intend on teaching you how to lose the weight so you can keep it off forever in very practical, sustainable, and fun practices!
If you are disturbed by an enthusiastic expression of gratitude to the Lord. We are so thankful for His gift of LIFE and KNOWLEDGE, and that He has made a way for us to share this life saving program with you.
---
"I look forward to working with you, walking with you every step of the way and helping you consistently lose weight so that you can live the life of your dreams."
---
~Travis Martin
CEO and Founder of Shibboleth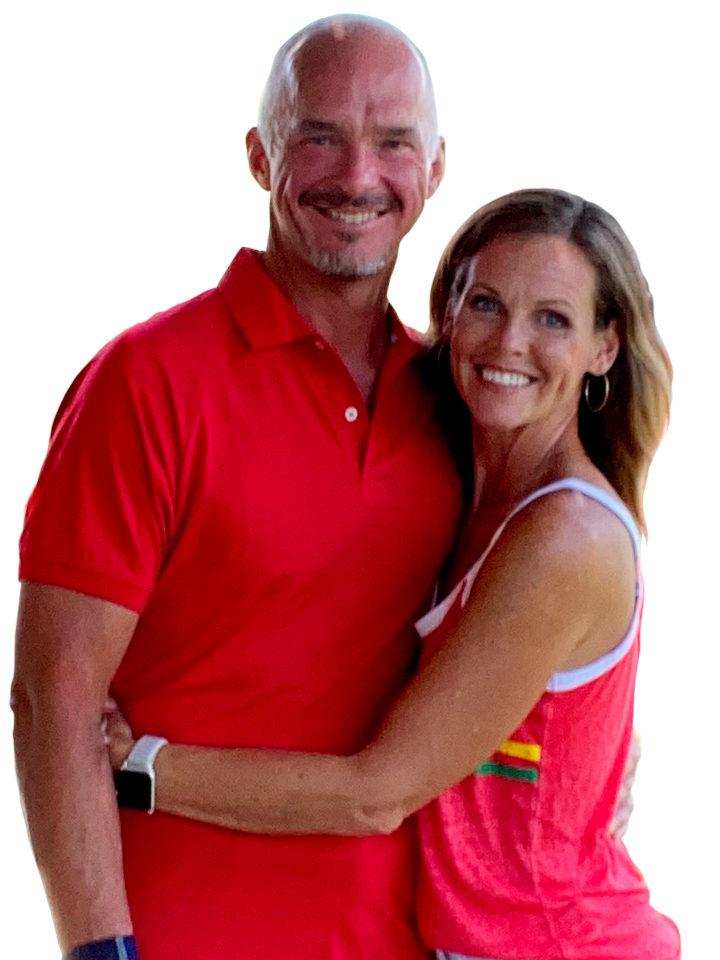 ---
Copyright 2018 - 2023. All Rights Reserved Shibboleth.