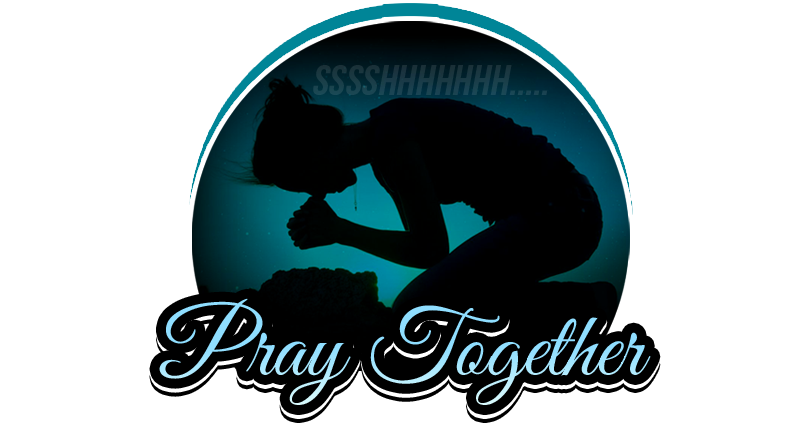 Posted
April 27, 2022, 11:47 a.m.
Please pray for my mom's sisters. One is in Kentucky ICU complications from stage 3 cancer in several areas in her body her o2 levels keep dropping. The other sister lives in Georgia she has cancer in multiple areas and it is growing rapidly even with treatment. We are still believing in prayer and miracles. Thank you all for your prayers.
---
Posted
April 12, 2022, 4:18 p.m.
Once again, I am starting over with my weight loss and trying to get healthy. Please pray that I can better understand the program and learn this healthy way of eating. I am determined to get it right this time. Thanks!
---
Posted
April 5, 2022, 10:08 a.m.
As I begin (again) to start this weight loss journey and new lifestyle, I need prayer for strength and perseverance to do it. I am very discouraged now, so please pray that I can and will accomplish this goal of 100 pound weight loss.
---
Posted
April 5, 2022, 7:24 a.m.
Prayers for my sister, Patty. Christmas, she went to ER thinking she had appendicitis but it turned out it was peritoneal cancer. She's had 3 rounds of chemo to shrink it some. CAT scan and bloodwork Friday showed some shrinkage, but the saw "somthing" on her breast . They were not sure if they missed it on original scans or if this is a spread😕 She is having surgery on April 19 to remove what they can in her abdomen
---
Posted
April 4, 2022, 8:16 p.m.
Please pray for my 18 year old daughter, Chloenna. She left home and cut me, my husband and our other 5 children off from her life. God knows her need. Our hearts are breaking. She quit going to church, and my heart is breaking. I decided to do Shibboleth instead of turning to food (which is my habit in the past when I'm battling depression). I got overweight from being depressed and Lord willing I will get back to a healthy weight for His honor and glory and trust Him with my own body and struggles as well as with my precious daughter. thank you.
---
Posted
March 30, 2022, 2:44 p.m.
Please pray for my husband Matt. He has been battling Covid Pneumonia since Thanksgiving and we almost lost him a month ago but by a miracle of the Lord he started to get better and he was out of he woods. He is home now on Oxygen and getting better everyday. Please pray for continued healing for his lungs and for strength for me as I continue to work full time and care for his everyday medical needs.
---
Posted
March 29, 2022, 5:13 p.m.
my niece Jennifer had brain cancer as toddler. The radiation they gave her at 18 months old has caused tumors. She has had massive tumors removed from her brain for 30 years. Now she has gall stones and 20-30 brain tumors and massive tumor in her abdomen. She was not trying but lost 50 lbs because her stomach is blocked and has tumors in uterus so they want to do 6 hour surgery to remove gallbladder uterus and the one in her abdomen which is very large. We need a miracle.
---
Posted
March 26, 2022, 11:17 a.m.
Please pray for me. I've been sick with an upper respiratory infection and it's still lingering. Please pray the medicine helps my congestion and I get my energy back. I am extremely fatigued which is making it hard to keep up with work and daily family needs.
---
Posted
March 22, 2022, 3:38 p.m.
my niece Jennifer had brain cancer as a toddler. The radiation they gave her has caused her to have multiple tumors over the years. She has 20-30 brain tumors. She has had so many removed through surgeries and gamma knife. She had an 8 lb tumor on her ovaries removed. Now she is full of tumors and gall stones and has lost 50 lbs and is very thin because of tumor blocking her stomach and colon; They are planning on removing her gall bladder, part colon, tumors in abdomen and uterus. She is only 38. We need miracles. I also need to lose close to 100 lbs. I have just started today on Shiboleth. I do not have a thyroid - had thyroid cancer 3 years ago. Lost my job, my church, my prayer partner and my best friend in august and just feel lost and frustrated.
---
Posted
March 15, 2022, 10:11 a.m.
Praise report! What a mighty God we serve! Thank you, thank you, thank you...to all of you who have been praying for us in Panama City, Florida! Two of the wildfires are 100% contained now and the third is almost 100%! We have had a few days of rain, which is a huge blessing. Everyone that was under mandatory evacuation is now back in their homes. I appreciate all of your prayers on our behalf. Much love to you all!!
---