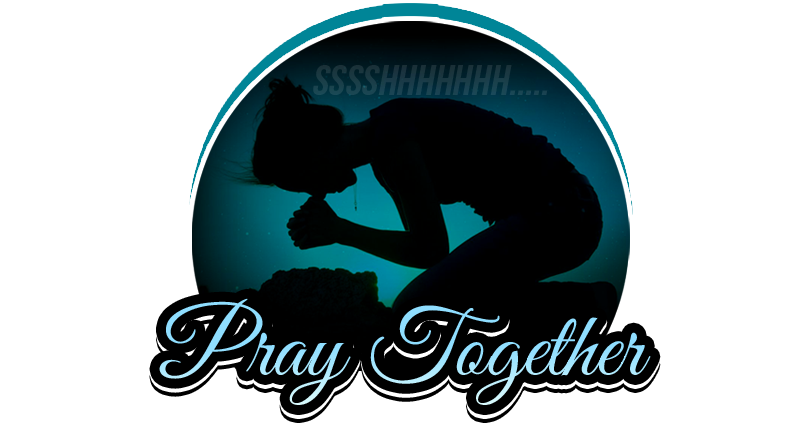 Posted
Dec. 14, 2020, 2:26 p.m.
I would like to request prayer for Samantha Golightly and her family. She recently lost her grandmother and just in the last few days her mother passed away. She is a member of Shibboleth and has been working so hard. I talk to her all the time and even though we have never met, I feel she is a friend. I know this has been tough on her and so I ask for prayer for Samantha.
---
Posted
Dec. 3, 2020, 9:55 a.m.
Please pray for a little girl at Children's Hospital of Atlanta, her name is Hailey and she is about 5 years old, she was playing and somehow their dog's leash was wrapped around her neck and she is in a coma and on a ventilator.
---
Posted
Dec. 2, 2020, 7:16 p.m.
One of our members, Dee Stephenson, had a diagnosis this summer of a malignant tumor in her left hip socket, a fractured pelvic bone, had a complete hip replacement, then was diagnosed with Multiple Myeloma, and has had to have chemo and radiation. She would appreciate all of our prayers as she continues to battle this incurable diagnosis. She is also beginning her Shibboleth journey again this week. Please pray for her health and success!
---
Posted
Nov. 27, 2020, 10:09 a.m.
Please pray for throat issue since October 9.
---
Posted
Nov. 11, 2020, 7:28 a.m.
Please pray I get a call back from my job of 20 years. I have been on furlough since March. I am starting to have a lot of anxiety over my finances. The anxiety leads to stress eating. If this is not God's plan I trust and pray He has even better opportunities for me. Thank You!
---
Posted
Nov. 8, 2020, 10:38 p.m.
Starting a new job tomorrow. High anxiety and stress eating. Please pray for confidence, peace, no pain as my knees and back get used to a more physical daily routine. Also for my stressed out feeble old mind to catch on to the new tasks at hand. Thank you!
---
Posted
Nov. 8, 2020, 7:18 p.m.
PRAY FOR MY HUSBAND JOHN. HE HAS LOST ALL FEELING IN HIS FEET. HE CAN NOT DRIVE ANYMORE. HE IS 83 YEARS OLD & IS DEPRESSED BECAUSE HE LOVES TO DRIVE. I AM DRIVING HIM TO DR. APPOINTMENTS, ETC. ALSO PRAY FOR ME, I HAVE NOT BEEN ABLE TO STAY ON MY SHIBBOLETH PROGRAM & HAVE GAINED SOME WEIGHT BACK. i KNOW WHAT TO DO, BUT AM UNDER ALOT OF STRESS OVER THESE PROGRAMS. I AM PRAYING FOR GOD TO HEAL HIM & HELP ME. I AM GOING TO HAVE TO TAP OUT OF THE NOVEMBER SAVAGE CHALLENGE. THANK YOU FOR YOUR PRAYERS. JUDY IN GA.
---
Posted
Nov. 2, 2020, 10:49 p.m.
I pray for all of us to keep on keeping on with the Shibboleth life style. I pray that we will all meet our goal weight and keep it there for the rest of our lives. I pray for all of us to have health, hope, and prosperity for the future. I pray for the Lord's will to be done for the election.
---
Posted
Nov. 2, 2020, 6:45 a.m.
Pray that I am able to do at least an EFB streak for 7 days.
---
Posted
Oct. 27, 2020, 8:53 a.m.
Please pray for our two family members who work at a small school in the Dominican Republic. They are ill with what appears to Covid and in the hospital.
---