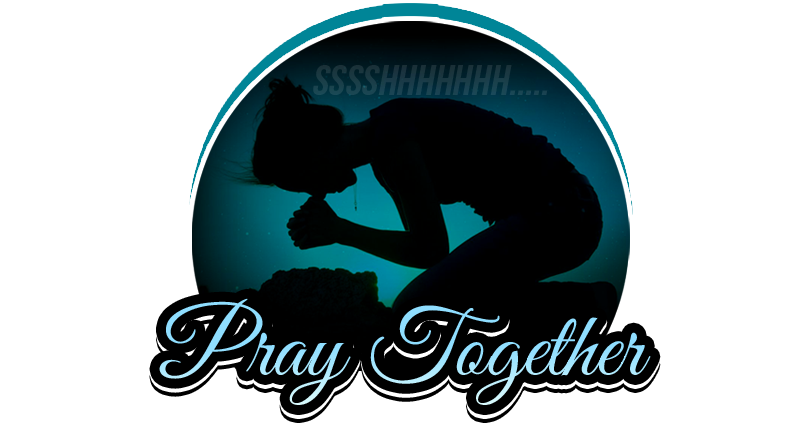 Posted
June 9, 2020, 5:18 p.m.
Please pray that I will learn the Shibboleth lifestyle and stick to it. I am 70 and my husband and I have adopted our grandson. I want to live to raise him.
---
Posted
June 9, 2020, 1:46 p.m.
Please pray for me to learn my new Shibboleth lifestyle and, that I can get my husband on board . Thanks
---
Posted
June 8, 2020, 4:20 p.m.
Please pray for me as I begin this process. I'm a bit overwhelmed! My name is Patricia. Thank you!
---
Posted
June 5, 2020, 8:34 a.m.
another prayer request, prayer is a powerful thing! i have had the opportunity to encourage 4 other ladies to sign up, and they have! Please pray for them as they begin this process, for their diligence and commitment and for their victory in this program! We are more than conquerors!! Their names are Paulette, Teresa, Jennifer and Rayna!
---
Posted
June 4, 2020, 8:41 a.m.
hello, all! If you all have a spare moment at any pint today, please say a prayer for harmony baptist church. We moved to a new building (larger building), not long after this move many members left. we are a small east Tennessee church that believes in the bible,in the trinity, and in the power of God. We were a small church to begin with but with all that has happened, we are MUCH SMALLER now. As a result of this, we have no choice but to sale the building we are in, the financial strain is a lot for remaining members. God has opened a door for this to happen, please pray his will be done. So sad to see this happening all over our country, true God lead, believing churches having to downsize or close altogether. At a time when our nation, world and people need to turn to God SOOO BADLY, if they would just see and realize it!
---
Posted
June 1, 2020, 4:07 p.m.
Asking for Prayers for my 32 year old daughter in Fort Lauderdale Florida. She was on an antidepressant( because the Covid isn't making her feel very safe) She had too many side effects and is not feeling well ( very sad and not wanting to eat) during the withdrawal period. I just sent a shibboleth "care package " Mighty muffins, and hemp bars. Hoping to her to lift up her spirits.
---
Posted
May 28, 2020, 8:54 p.m.
Please please Pray for a CMU mentee and her family. They all have Covid, her dad is in the hospital and they might have to intubate. This also includes her 97 yr old grandma whom also has Alzheimer's.
---
Posted
May 27, 2020, 1:50 p.m.
So I have tried everything and anything. Literally have 3 different "diet" plans and all the fixin's in my pantry and cupboard right now. I am asking for the roots of whatever mindset in causing my belief to sabotage my behaviors to be removed & that I will never be the same again and never look back. I also need favor in my current job situation. Favor & open doors!!
---
Posted
May 27, 2020, 10:56 a.m.
Prayers for mom
---
Posted
May 26, 2020, 10:31 a.m.
Please pray for me. I have not felt well for about a week-head
---