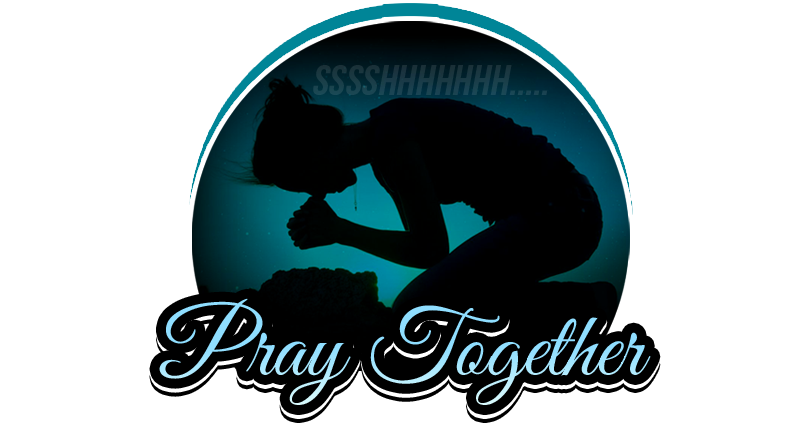 Posted
Feb. 15, 2020, 10:32 p.m.
Please pray for my Dad. He had shoulder surgery on Wednesday. It was very routine, but because he came off his blood thinner, he had a stroke. Thankfully, he seems to have only suffered loss of his peripheral vision in his left eye. We hope and pray that it returns and he has NO other complications or stroke. While you're praying, my Mom has Alzheimer's and we are also caring for her as well. Thank God for his protection over my parents and my Dad's swift recovery. God bless and thank you!
---
Posted
Feb. 10, 2020, 2:53 p.m.
Please pray for Glenwood Primary School faculty and students, they lost a 2nd grade teacher over the weekend. Also pray for her family during this time.
---
Posted
Feb. 6, 2020, 6:24 p.m.
I broke my foot Sunday night taking my neighbor soup and cornbread that had broken her foot about a week prior. I stepped backwards on her front porch and fell down 4 steps and landed on the sidewalk! See if I.do anything nice again! Lol just kidding. :) Please pray for good, complete, quick healing as my boss is wanting me to come back to work before I am supposed to. It is very stressful trying to do what my doctor wants versus what my employer wants. I have to be completely non weightbearing on that foot for at least 2 weeks, so I am unable to do the job like that anyway. My husband is deployed, so that is stressful as well. Prayers please!
---
Posted
Feb. 3, 2020, 12:16 p.m.
Ok some of you know I was in a bad car accident back in august than stomach problems than got sick than just a few days ago pull a muscle in my back well I be back and forth on Shibboleth since Thanksgiving I need prayers to get back on track and stay on track I am so loss right now I am ready for a break I have faith and believe I will come over this
---
Posted
Jan. 27, 2020, 3:28 p.m.
Please pray for my mother Thursday she is having stents put in. 5:30 am in St. Joseph's
---
Posted
Jan. 27, 2020, 11:44 a.m.
Please pray for me as I'm having my last cataract surgery tomorrow
---
Posted
Jan. 26, 2020, 8:20 p.m.
Our family would appreciate prayers for tomorrow. We go back to court at 9:30am. We have had 2 little foster ones and would love nothing more than to be able to have them as a part of our family permanently if it's God's will. They have been in the foster system for over 2 1/2 years and they just turned 4. They've gone thru so much. They need this to end one way or another So they can have stability. Thank you!
---
Posted
Jan. 25, 2020, 6:28 p.m.
Hey Y'all! Please be praying for me and my family- my dad died Jan. 31, 2019. Emotional eating has always been my thing and I'm learning how to give it to God and do life differently. I could really use the extra prayer and support this week before this "anniversary" of dad's heavenly arrival.
---
Posted
Jan. 22, 2020, 9:20 a.m.
My Dad is having a heart Cath this morning. I am fasting and praying. He is 82, has Parkinson's disease , and already has 7 stents. His left arm is in extreme pain. Praying for the great healer to touch him! Thank you
---
Posted
Jan. 20, 2020, 4:54 p.m.
Well, sale of my house fell thru, this wouldn't be so bad except we really need to sell it quickly. I know that my God has my back & He is my provider. Please pray for me that I can walk in faith and stand & see the deliverance of the Lord!!!
---