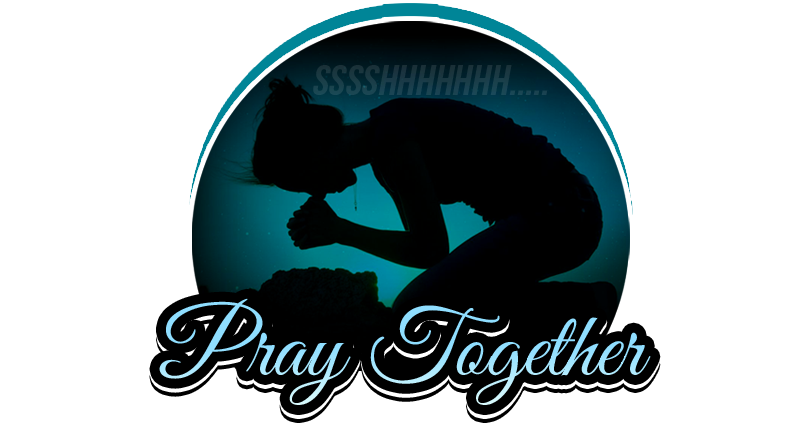 Posted
May 28, 2020, 8:54 p.m.
Please please Pray for a CMU mentee and her family. They all have Covid, her dad is in the hospital and they might have to intubate. This also includes her 97 yr old grandma whom also has Alzheimer's.
---
Posted
May 27, 2020, 1:50 p.m.
So I have tried everything and anything. Literally have 3 different "diet" plans and all the fixin's in my pantry and cupboard right now. I am asking for the roots of whatever mindset in causing my belief to sabotage my behaviors to be removed & that I will never be the same again and never look back. I also need favor in my current job situation. Favor & open doors!!
---
Posted
May 27, 2020, 10:56 a.m.
Prayers for mom
---
Posted
May 26, 2020, 10:31 a.m.
Please pray for me. I have not felt well for about a week-head
---
Posted
May 25, 2020, 8:33 a.m.
please say a prayer for me. I am on day two and i know this is supposed to be very simple, and probably is for most people. Unfortunately i struggle with over thinking/analyzing everything. So honestly, i am getting overwhelmed/frustrated with meal planning. I know this is silly because it is very black and white, i just need to overcome me. Where i am weak, God is made strong. thank you for the time.
---
Posted
April 19, 2020, 10:08 p.m.
I have stopped and started my commitment to this Shibboleth journey, and I am asking for prayers for God to keep me on track for the 3 day lockdown challenge to learn accountability and discipline for the long term path toward mastering my best me!!! Thanks y'all!
---
Posted
April 16, 2020, 6:27 a.m.
I just feel like I need prayer this morning. I know when I am week, God is strong and can help me with his strength. Pray I can stay in God's will and let Him guide my life.
---
Posted
April 13, 2020, 8:43 a.m.
I was almost at goal and now have totally blown it. I have gained back almost all the weight I lost. I use food as a crutch for my emotions and eat when bored. I need self-control and a new mind set. Lord help me out of this circle of addiction to food.
---
Posted
April 8, 2020, 2:08 p.m.
Prayers needed. I am having to take steroids this week & I have several adverse reactions to them. One of them being hyper appetite increase. I'm ok enough but so don't want to gain back little bit of weight I already lost. Newbie to this program. I believe in the power of prayer & feel this is the time to call on prayer warriors.
---
Posted
April 6, 2020, 12:46 p.m.
Food has held me captive for many years. I feel convicted that I have not believed God's power can help be break free. I have to believe God. Please pray for me.
---