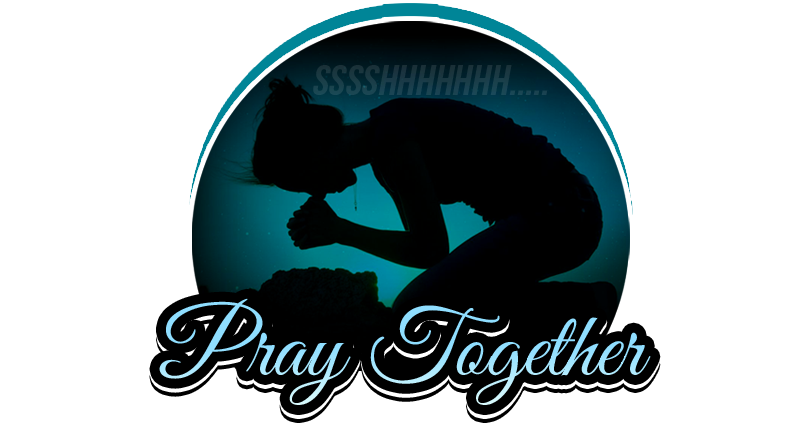 Posted
July 27, 2021, 8:18 a.m.
Please pray for my family. We have a very urgent prayer request. I am not sure how much longer I can be strong and take this. I am trying to look to the Lord and know that He is my strength and He is with me ! But right now it feels very lonely. Thank you al ❤️
---
Posted
July 23, 2021, 10:18 a.m.
Please pray for me I am really trying to do this Weight Loss but I am at a Job where I sit all day and I need to get up and move but my work load is so big. Please pray that I can do this! I was at 245 pounds and I now at 227 which I have lost but I am at a standstill. I have stomach issues if I eat the wrong stuff so I have to be careful anyway
---
Posted
July 15, 2021, 7:21 a.m.
Please pray for our family. My cousin lost her 29 year old husband unexpectedly to suicide. It has devastated our family! We lay him to rest today. He was a good Christian and we all loved him. Hold your loved ones close, be encouraging and uplifting. We never know what demons they are fighting.
---
Posted
July 9, 2021, 7:01 a.m.
From my high school friend Cindy Carroll: I had a knot removed from my lower leg last week. Today I got the pathology report and it showed leukemia cutis and Acute Myeloid Leukemia. This was quite unexpected and tomorrow I will head to Vanderbilt to have a PET scan and a bone marrow biopsy. I don't know what the course of treatment will be~ but I am ready to fight. And I know that God is with me every step of the way! Please pray for her healing.
---
Posted
July 8, 2021, 4:02 p.m.
PLEASE PRAY FOR ME, I HAVE BATTLED WITH DEPRESSION AND AXIETY, LOW SELF ESTEEM. I HAVE BEEN BEINGE EATING FOR 13 YEARS SINCE I HAD MY LAST CHILD NOW ITS A STRONG HOLD AND SUCH A HUGE BARRIER IN MY LIFE.
---
Posted
July 6, 2021, 11:10 p.m.
please pray for me, i have been very discouraged and disheartened about my weight
---
Posted
June 30, 2021, 12:48 p.m.
I have been fighting depression and no job. I had started a job in a warehouse but it was so physically demanding and I couldn't do it - which fed my depression. My husband doesn't understand because he's got a physically demanding job. Please pray for me to get back on track with this plan and get the depression under control.
---
Posted
June 26, 2021, 1:44 p.m.
Praise God we are finally getting much needed rain here. We were in drought conditions, not sure if it's enough though. Pray for my oldest daughter, several months ago she awoke with severe back pain and had been going to PT. A week t I decided that we needed to find out why things were not improving. Dr order a MRI which showed disc protrusion at L4-L5 and fluid on the facet. Still waiting to talk to the Dr about the next steps. We've been trying to encourage her to get a job but it's going to be hard to do because just walking aggravates it and bending over too.
---
Posted
June 25, 2021, 2:33 p.m.
Please pray for my granddaughter she has lost her way
---
Posted
June 24, 2021, 8:14 a.m.
Good morning. I'm having a bit of minor surgery on a finger today. It is infected around the nail and the nail may have to be removed. Pray all goes well. Thanks.
---