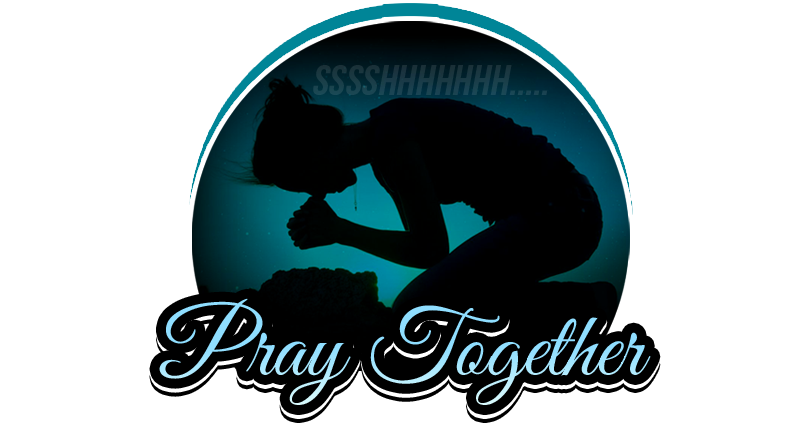 Posted
Aug. 7, 2022, 6 p.m.
Please pray for my son as he starts 8th grade next week. He has ADHD issues and dad has been deployed - back in October! And also pray he will not be conformed by this world, but that the holy spirit stays in his heart!
---
Posted
July 27, 2022, 9:56 a.m.
Hey this is Grammy 10 here and would like to ask everyone to pray for my brother who has multiple myeloma and lost his wife in February. Also for my ex husband, the father of my children, who has battled kidney cancer and now is battling tumors in his brain. Both are Godly men. God is the Great Physician and as always his will not mine be done Lord.
---
Posted
July 26, 2022, 12:07 p.m.
Having frequent and very uncomfortable symptoms with yet another UTI. Seeing urologist later and praying for at least a prescription that will relieve the pain. Disappointed to have missed Travis live this morning while on the phone with medical office(s).
---
Posted
July 21, 2022, 12:39 p.m.
I am starting a new job on Tuesday of next week in a new school system. Please pray this position will allow me less stress so that I can focus on my health and me for a while.
---
Posted
July 7, 2022, 10:49 a.m.
We have been on a long adoption journey that has lead to foster care. We are about to be placed with a 13 year old who perfectly fits into our family. The social worker is overworked and busy, and keeps forgetting on piece of paper that will finally help us to be able to transition her to our house. Please pray for safety for this child in her current placement and that we would be able to transition her ASAP
---
Posted
July 4, 2022, 6:46 p.m.
My husband David Gowens is having some heart procedures tomorrow Tuesday 7/5/22 around noon. We are anticipating intervention (such as stents) for possible blockages. We will know more once the heart cath has been done. Please keep him in your prayers. He is also trying to quit smoking and we have already been eating much better since these heart episodes began.
---
Posted
June 22, 2022, 1:36 p.m.
My son is struggling to find his footing into adulthood and making some very poor choices- choices that I can no longer go behind and repair for him. I ask for prayers that he finds his way quickly and that I have the strength to weather through his choices.
---
Posted
June 17, 2022, 9:56 a.m.
Monday the 27th I am having major oral surgery. The past few weeks I have listened to almost every daily live session with Travis. I guess I know, whats coming up that I haven't totally dove into Shibboleth. I am truly listening for the Christian side of the messages. They are awesome! My husband is onboard to lose weight, but he says "fix it, I will eat it", then snacks between 7:30-9. Which I go upstairs and stay away from the kitchen. I was 11.9 a1c on 3/10/22 and 6/1 I was 6.6 3 meds, but I totally thank Shibboleth. I use a Libre 2 and I can see when I eat good food, the reaction to my blood sugar two hours later. Shibboleth works! Come on 7/1 for the Journey to begin hard core!!!! Thank you Travis and Sasha for listening to the Holy Spirit!
---
Posted
June 13, 2022, 9:22 a.m.
I could use some prayer warriors. My husband has been home of work due to Covid Pneumonia since November. We almost lost him 2x but the Lord had different plans. Right now my struggle is our finances. I am drowning in bills since he has not been able to work and anything extra we had is now gone due to using it for bills since November. I have tried to get extra help but keep getting denied. Just could use some extra prayers. I know the Lord will provide for our needs but Its hard to see that light at the end of the tunnel right now. God Bless.
---
Posted
June 8, 2022, 10:15 a.m.
I am an older mom 61 yrs old and have 5 children, ages 44, 42, 18, 16, and 14. The youn.gest 3 have special needs. 18 yr old has Down Syndrome a mood disorder and a feeding tube. My 16 yr old has a terminal form of Muscular Dystrophy and requires a great deal of medications and physical help with everything, My 14 yr old has Down Syndrome and is Autistic. I do have home nursing help and a husband but he is a truck driver and is not always here. All of that to say that I need prayer. I am just starting out on this journey and am going to need alot of help from our Lord as I am a stress eater and my life has a great deal of stress. I need to get healthy, my knees are bad i have lower back issues and the usual fat related, anxiety, depression, high blood pressure etc...My little boys need me, if I die there is no one to take them full time. And I need my health to properly take care of them.. Please pray for strength and peace and the ability to mentally do this program for me and for my family. Thank you Joni
---