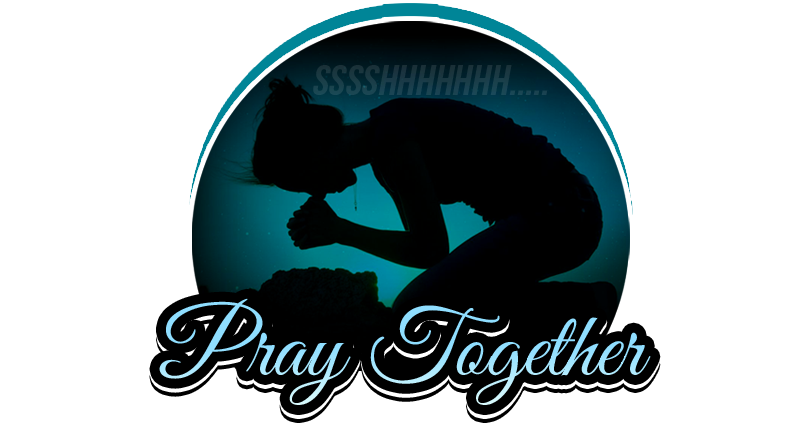 Posted
Jan. 22, 2020, 9:20 a.m.
My Dad is having a heart Cath this morning. I am fasting and praying. He is 82, has Parkinson's disease , and already has 7 stents. His left arm is in extreme pain. Praying for the great healer to touch him! Thank you
---
Posted
Jan. 20, 2020, 4:54 p.m.
Well, sale of my house fell thru, this wouldn't be so bad except we really need to sell it quickly. I know that my God has my back & He is my provider. Please pray for me that I can walk in faith and stand & see the deliverance of the Lord!!!
---
Posted
Jan. 20, 2020, 8:57 a.m.
Please pray for my dad, Jerry Wade, as he is undergoing a procedure this afternoon to deaden nerves in his shoulder. This will be at the Northeast Ga. Medical Center in Gainesville. He will be 77 this Saturday.
---
Posted
Jan. 17, 2020, 10:30 a.m.
I'm having a rough time at work this week. HR is involved - doing an investigation about one of my subordinates creating a hostile environment and acting threateningly towards me. Please pray for me that all goes according to God's will and my safety. I like my job and God willing I won't have to look for a new one.
---
Posted
Jan. 16, 2020, 1 p.m.
Please be in prayer for my cousin as she under goes an 8 to 12 hour surgery on Tuesday at UAB. She has been cancer free for 4 years. They will be trying to reattach her throat and removing her voice box and replacing it with a prosthetic one. She has a trach, but the hole is getting smaller and very worried it will close up completely. She did say the best thing about this surgery is she will be able to drink coffee again : ) Thank you
---
Posted
Jan. 15, 2020, 6:02 a.m.
Pray for my good friend Heidi, diagnosed with stage four cancer. Pray without ceasing. Thank you.
---
Posted
Jan. 9, 2020, 9:32 p.m.
Hi there I am a struggling Christian who is not sure what to do with the place I in with everything I have been through in the last six years not working and living on a limited budget my faith is not been ever the best I Can't even imagine what is going to happen I try to read the bible and pray I don't feel like there is anything of change so just gave up and I quit smoking and started drinking and eating every thing si I would like some people to pray for me and help me get some understanding of how to understand the bible and how to pray that I will know that some things are happening in my life thanks for your help and advice and time
---
Posted
Jan. 7, 2020, 9:26 a.m.
Please help me pray for my children...ages 17, 14 and 12. I live in Paulding County and have been in a 10+ year court battle. Per court officials, my children suffer from the worst Parental Alienation that has been seen in over 30 years. Even so, damage has been done, damage continues to be done, and the court system fails families and kids by not holding people accountable for the abuse.
---
Posted
Jan. 6, 2020, 7:11 a.m.
Please pray with me for the quick & timely sell of my Woodstock house. I owned this house when I got married & moved in with my husband. At the time, my roommates stayed there & paid rent/ the house paid for itself. Now, 4 years later, most of the girls have moved out & I have put the house on the market. It is a big struggle for my husband & me to pay house payment + utilities as we wait for buyer. It is a beautiful house, in a great location and will sell--Just praying for a QUICK SELL AT A FAIR & FULL PRICE.
---
Posted
Jan. 5, 2020, 8:54 a.m.
Prayers for my family - Going through trials N struggles - Thank you All - Love you guys #WeAreFamily
---