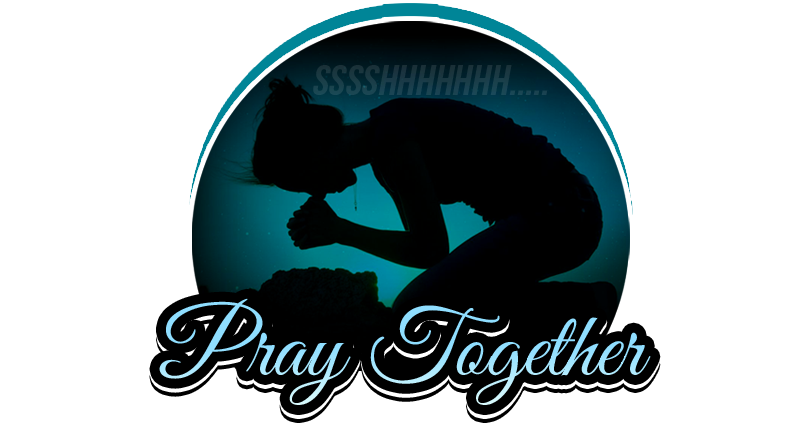 Posted
June 22, 2022, 1:36 p.m.
My son is struggling to find his footing into adulthood and making some very poor choices- choices that I can no longer go behind and repair for him. I ask for prayers that he finds his way quickly and that I have the strength to weather through his choices.
---
Posted
June 17, 2022, 9:56 a.m.
Monday the 27th I am having major oral surgery. The past few weeks I have listened to almost every daily live session with Travis. I guess I know, whats coming up that I haven't totally dove into Shibboleth. I am truly listening for the Christian side of the messages. They are awesome! My husband is onboard to lose weight, but he says "fix it, I will eat it", then snacks between 7:30-9. Which I go upstairs and stay away from the kitchen. I was 11.9 a1c on 3/10/22 and 6/1 I was 6.6 3 meds, but I totally thank Shibboleth. I use a Libre 2 and I can see when I eat good food, the reaction to my blood sugar two hours later. Shibboleth works! Come on 7/1 for the Journey to begin hard core!!!! Thank you Travis and Sasha for listening to the Holy Spirit!
---
Posted
June 13, 2022, 9:22 a.m.
I could use some prayer warriors. My husband has been home of work due to Covid Pneumonia since November. We almost lost him 2x but the Lord had different plans. Right now my struggle is our finances. I am drowning in bills since he has not been able to work and anything extra we had is now gone due to using it for bills since November. I have tried to get extra help but keep getting denied. Just could use some extra prayers. I know the Lord will provide for our needs but Its hard to see that light at the end of the tunnel right now. God Bless.
---
Posted
June 8, 2022, 10:15 a.m.
I am an older mom 61 yrs old and have 5 children, ages 44, 42, 18, 16, and 14. The youn.gest 3 have special needs. 18 yr old has Down Syndrome a mood disorder and a feeding tube. My 16 yr old has a terminal form of Muscular Dystrophy and requires a great deal of medications and physical help with everything, My 14 yr old has Down Syndrome and is Autistic. I do have home nursing help and a husband but he is a truck driver and is not always here. All of that to say that I need prayer. I am just starting out on this journey and am going to need alot of help from our Lord as I am a stress eater and my life has a great deal of stress. I need to get healthy, my knees are bad i have lower back issues and the usual fat related, anxiety, depression, high blood pressure etc...My little boys need me, if I die there is no one to take them full time. And I need my health to properly take care of them.. Please pray for strength and peace and the ability to mentally do this program for me and for my family. Thank you Joni
---
Posted
June 1, 2022, 5:15 p.m.
I'd like to thank everyone who has prayed for us as we are getting over covid! Thanks, Everyone!
---
Posted
June 1, 2022, 10:37 a.m.
Pray for me to get healthy and lose weight, so I can get off my medicines and be able to play and interact with my boys.
---
Posted
May 21, 2022, 9:21 p.m.
Hey all....as most of you know....I lost my momma, and 2 of her sisters ( within 2 weeks time)...it's been 8 months....momma had DEMENTIA... I AM GRIEVING myself to death....I act okay in public....but in private. I'm MISERABLE, I truly DON'T want to live...( but I have too)...I talk to her picture constantly, just moved from the place where she passed away....I have NOBODY to talk too, my family seems to avoid it....I really have no friends to do things with....or even talk to about it....I went to GRIEF SHARE for several weeks, didn't help...please pray for me!!!!!!!!!!
---
Posted
May 19, 2022, 11:36 p.m.
Could you please pray for me I lost my dad last June and lost my mom three shirt weeks later in July. I gained all kinds of weight secluded my self from everyone .my Dr had put me on a med that people come home from the war in shock on .and I only took it a Little while but I really need this life style and shibboleth family . To keep me from navigating my self to being all aalone again I'm starting to take weight off and I'm so glad . But I find it hard to stay focused because my mind goes hack to my parents so much I'm trying very hard though I can't stay focused for very long for our things we are to do on our fast track and profile and food report of in take Ireally do want and need this though if you can please forgive Me for my mind drifting back to where I lose focus I' promise you I am trying I can't hardly sleep though and when I finally do fall asleep during morning I sleep for at least couple hrs . Then I wake up and pray I didn't miss a meeting a live please pray for Me to get stronger with each day and night so I can stay focused and do better and sleep patterns back so i can get back to being focused thank you so much I miss my parents so very much they were my best friends . We were very close I am losing weight though before I got on here a month before I was 209 I'm now 172 and very proud of my wanting to have a new life style with you all and especially our lord
---
Posted
May 17, 2022, 9:43 p.m.
Please pray for me. I became a member in July of last year. I lost 29 lbs, then life happened. We lost my Dad in December to Parkinsas & Dementia; then major changes in my job, and 2 of my friends/ coworkers who have moved. Depression & stress are killers. I have gained 10 lbs since Thanksgiving Day, the day my Dad quit eating. I want to be healthy & happy again. I felt so good and felt better about myself, I can't say that now. I covet your prayers please.
---
Posted
April 27, 2022, 8:02 p.m.
Please pray for my husband who has intern bleeding and can't get his GI until June. I'm worried sick, and I know God heals. Please pray with me! Thank you all for your prayers! ❤️🙏
---