STORE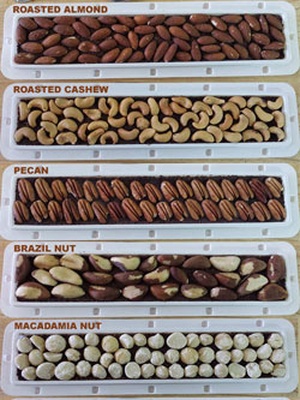 PLEASE NOTE THAT WE ARE WRAPPING CHOCOLATE PRODUCTS IN A PROTECTIVE INSULATED BARRIER; HOWEVER, WE ARE UNABLE TO GUARANTEE THAT THE CHOCOLATE PRODUCTS WILL NOT MELT DURING THE EXTREMELY HOT SUMMER DAYS WHILE THEY ARE IN TRANSIT TO YOU. WE CANNOT ISSUE REFUNDS OR REPLACEMENTS FOR MELTED CHOCOLATE.
This all-natural hemp bar from Canada is, without a doubt, the most nutritious meal replacement or snack bar in our store. With several flavors to choose from, there's sure to be one that you enjoy. Made with hemp hearts and dark chocolate with a nutritious fruit or nut topping, these bars have no artificial ingredients and a complete macronutrient profile. You can be assured you are getting all the nutrients and amino acids your body needs during a period of calorie restriction. Hemp hearts are not only nutritious, but they also help with waste removal and provide energy.
Watch this product video:
You can use 1/3 of the bar as a meal replacement or 1/4 of a bar as a snack on the regular Shibboleth program. For a plateau breaker, follow one of Travis' hemp heart programs using the entire bar for up to 1 pound of weight loss per day.
Remember to check with your doctor to make sure these bars are right for you.
HEMP BAR CHALLENGE: Important to follow these directions entirely!
You may consume up to 1 whole bar anytime you are hungry, from when you wake up only until 4 pm.
If you do not finish the bar, do not eat any of it past 4 pm - save it for day two.
After 4 pm, you may only have a large salad with fibrous Category 2 vegetables added. (broccoli, cauliflower, peppers, cucumber, etc.) You may only use calorie-free dressing.
You may do this challenge for up to 3 days to jump that hurdle and begin fat burning as you've never seen!
Please remember this is our recommendation for use of the hemp bars. You should always check with your doctor to make sure any challenge is right for you.
Product Disclaimer
Total Calories per serving: 738
Attributes:
$17.50
Retail Price
$14.00
Member Price
Check out other similar product(s):
Product Reviews
---